NY Public Service Commission Approves Charter Settlement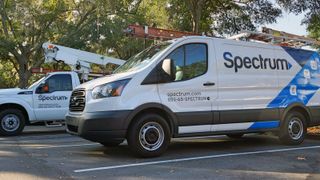 The New York State Public Service Commission has approved a settlement that will continue to allow Charter Communications operate in New York, with the cable company agreeing to expand its broadband network to 145,000 residents in Upstate New York, and to invest $12 million in providing high-speed internet services to other areas of the state.
The approval formalizes a tentative agreement the two reached in April.
"Broadband is crucial to driving economic growth and opportunity, especially in communities that are currently unserved or underserved, and Charter needs to deliver broadband access for New Yorkers," said Commission Chair John B. Rhodes in a press release. "Approval of this agreement enables the parties to move forward, without being hampered by the time and cost of litigation, to accomplish our important goals to expand access to high speed broadband. This settlement allows the parties to move forward to deliver broadband access to New Yorkers more swiftly and certainly."
Charter attracted the ire of the PSC in 2016, when the agency found that the cable company had not met some of the conditions it had agreed to as part of the PSC's approval of its merger with Time Warner Cable. Last July, the PSC voted to revoke its approval of the TWC deal, and to require Charter to start a process and file a plan to begin exiting the state.
"Today's approved agreement resolves that dispute without any further litigation," the PSC said in its press release.
In a statement, Charter said it was happy the dispute has been resolved.
"We're pleased the PSC has approved the agreement, and we look forward to continuing to serve our customers and expanding the availability of high-speed broadband in New York State," Charter said in its statement. "We thank the PSC, Chairman Rhodes, the commissioners and staff for working with us throughout this process."
According to the agreement, Charter will complete the expansion of its existing network to pass 145,000 homes entirely in Upstate New York -- the cable operator had earlier planned to include New York City addresses in that expansion. To date, Charter said it has already passed about 65,000 Upstate homes as part of that expansion plan.
The PSC estimated it will cost Charter more than $600 million to comply with the settlement, more than double the public benefit value estimated by the commission in its 2016 merger approval.
Charter will also pay $12 million for additional broadband expansion projects at locations to be selected by the PSC and the New York State Broadband Program Office. Half of that amount will be administered by the New York State Broadband Program Office with the remainder paid into an escrow fund for work that will be completed by Charter at the State's direction.
The smarter way to stay on top of the multichannel video marketplace. Sign up below.