Nexstar, AT&T to Return to Negotiating Table Friday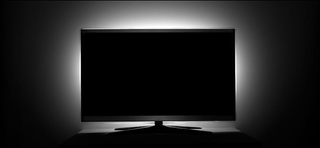 AT&T and Nexstar Media Group officials are expected to meet on Friday July 12 at DirecTV headquarters in El Segundo, Calif., the first time they will meet face-to-face since the broadcaster's 120 television stations went dark to DirecTV, DirecTV Now and Uverse customers on July 3.
Nexstar stations in 97 markets went dark at 11:59 p.m (Mountain Time) on July 3 after the parties reached a stalemate in their retransmission consent negotiations. Since then several federal legislators have chimed in on the dispute, urging AT&T to accept what Nexstar has called its offer of an unconditional extension that would keep the channels on the air as negotiations continued.
In a statement, AT&T disputed Nexstar's characterization of the extension, claiming it was rife with conditions, the most pressing being that the distributor would have to agree to its rates being retroactively applied.
"We have spent the past week offering Nexstar new rates in multiple good faith proposals. Nexstar claims that it offered us an unconditional 30-day extension. That is not true. Nexstar's extension was specifically conditioned on its rates being retroactively applied, with an expectation that we and our customers would pay its unprecedented proposed fee increase," AT&T said in its statement.
AT&T hinted in its statement that Nexstar also is demanding that the deal cover properties it doesn't own yet -- namely the stations it will acquire as part of its $6.4 billion purchase of Tribune Media, adding that the broadcaster is issuing ultimatums "for local stations and a low-rated cable channel it does not own." Nexstar agreed to purchase Tribune -- which owns 42 stations and cable channel WGN America -- in December.
But like most retrans disputes, money is at the heart of the impasse. AT&T claims that that Nexstar is demanding a doubling of its current retrans rates -- the largest increase DirecTV has ever been presented in retrans talks, the company claims -- while its audience has dropped by about half.
"Under this cloud, Nexstar has slow-rolled any talks, made immaterial concessions against these unprecedented demands, and only offered to meet for the first time when it suited Nexstar leadership best – this Friday – or nine days after removing its stations," AT&T said in the statement.
Whether the two will be able to hammer out a deal this Friday is anyone's guess. Nexstar claims that over the past 20 months it has reached 390 retrans deals for its stations with cable operators. The broadcaster says it has continued to negotiate in good faith with AT&T and has offered it the same rates it has offered other large distributors.
But even if AT&T were to accept the 30-day extension, it would end on Aug. 8, about three weeks before the start of the college football season on Aug. 31 and about a month before the NFL regular season (opens in new tab) starts, which would give the broadcaster even more leverage in a blackout if a deal wasn't reached during the extension period.
The impasse also comes during the height of the hurricane season, and AT&T said today that it is launching a dedicated emergency weather information channel similar to ones it has launched in the past, enabling homes in the Gulf region of the country access to up to date emergency weather information.
The smarter way to stay on top of the multichannel video marketplace. Sign up below.