NAD Asks Comcast to Modify DirecTV Ads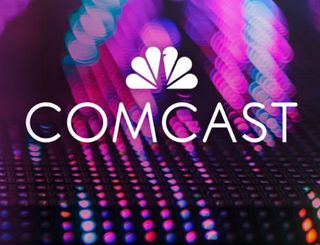 The National Advertising Division, an ad industry watchdog, has asked Comcast to modify ads where it implies that DirecTV satellite service is unreliable in bad weather and that the satellite giant offers no free shows or movies on the go.
NAD, which is administered by the Council of Better Business Bureaus, said Comcast is appealing and DirecTV is cross-appealing, certain NAD's findings.
In the aforementioned ad, Comcast says that its Xfinity service, "delivers reliable TV service, rain or shine. So you can watch without worrying," according to NAD. The advertisement next shows a picture of a DirecTV customer satellite dish with a rain cloud in the background. As lightning strikes the dish, causing it to shake, the voiceover states, "Whereas with DirecTV, but… you get the idea." The ad concludes with a small super that says, "Severe weather (heavy rain or snow) may interfere with a satellite signal causing the picture to freeze or pixelate," the ad watchdog said.
DirecTV argued that while the advertisement does not explicitly state that service interruption in severe weather is typical or a certainty and does not explicitly state that any such interruption will last for entire programs or an evening's worth of television viewing, the advertisement strongly implies it.
Further, DirecTV contended that NAD in previous decisions has recommended modifications to similar weather-related reliability claims advertising claims made by Comcast.
Related: NAD Asks Comcast to Drop Unsupported Ad Claims
Both companies have engaged in a back and forth marketing war for years -- in 2015, DirecTV ended a popular series of commercials featuring actor Rob Lowe that particularly offended Comcast. And last year Comcast pulled ads that were critical of DirecTV performance in bad weather.
Comcast argued that the message in the most recently challenged advertisement is the same as that in a previously challenged "rain or shine" advertisement. Comcast maintained that because NAD has already found the "rain or shine" message substantiated, NAD should administratively close DirecTV's challenge.
NAD noted in its decision that the challenged commercial differed from any of the advertisements in the cases cited by the parties and determined that the depiction of a DirecTV receiver struck by lightning conveyed several messages that NAD has found to be unsupported, including messages about the probability and duration of outages.
Following its review of the evidence in the record, NAD concluded that the messages reasonably conveyed by the advertisement relating to the length and duration of weather-related outages and their frequency were not supported by the record. NAD recommended that Comcast modify or discontinue the challenged commercial to avoid conveying the unsupported message that DirecTV is highly unreliable in bad weather. NAD also recommended that the advertiser modify its advertising to avoid conveying the message that DirecTV offers no free shows or movies on the go.
NAD concluded that the advertiser had not claimed to offer 70,000 free shows and movies on the go with its introductory package and recommended no changes to that portion of the advertisement. DirecTV said it would cross-appeal that finding.
Comcast, in its advertiser's statement, said it will appeal NAD's adverse findings.
"Comcast believes that the challenged commercial conveys the truthful message that DirecTV's television service is comparatively unreliable in bad weather (due to limitations in satellite technology)," the company said.
Thank you for signing up to Multichannel News. You will receive a verification email shortly.
There was a problem. Please refresh the page and try again.