MSG Networks Stock Plunges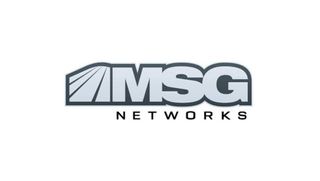 MSG Networks stock fell hard Wednesday after the regional sports network said subscribers dropped 6.5% in the fiscal fourth quarter.
MSG Networks, which includes New York area RSNs MSG and MSG +, said its subscriber base fell more than 6.5% in the period, resulting in a $3.3 million decline in affiliate fee revenue. Overall revenue was down 2% to $168.4 million in the quarter. MSG said in a press release that the affiliate fee decline was also due partly to the absence of a favorable $1.2 million affiliate adjustment recorded in the prior year.
RELATED: Cord Cutting Will Decelerate in Q3, Analyst Predicts
MSG shares dropped as much as 14.2% ($2.39 each) to $14.46 per share in early trading Wednesday. The stock was priced at $14.72 each (down 12.7%, or $2.14 each) by 11:42 a.m. Aug. 21.
RELATED: Cord Cutting Starts to Pinch Affiliate Fees
The subscriber decline seemed to validate concerns that regional sports networks are losing favor with distributors as their monthly affiliate fee prices rise and more and more over-the-top service providers offer packages light on sports programming. Also during the day, Sinclair Broadcast Group, which earlier this year agreed to pay nearly $10 billion for 21 former Fox Sports RSNs, saw its stock fall as much as 5.6% ($2.47 each) to $42 per share in early trading Wednesday. Sinclair shares were priced at $43.22 each (down 2.8%) as of 11:47 a.m. on Aug. 21.
MSG Networks has been speculated in the past as a possible future target for Sinclair, in that it would fill out a hole the broadcaster has in the New York market.
Cord-cutting was on a torrid pace in the third quarter, reaching about 5.5% in the period according to some analysts.
MSG Networks problems also are exacerbated by the performance of its teams — last season, the NBA New York Knicks finished last in the league's Eastern Conference and the NHL New York Rangers finished seventh out of eight teams in the Metropolitan Division. MSG airs games from the NHL New York Islanders (finished second in the Metropolitan Division), New Jersey Devils (finished last in the Metropolitan Division) and the Buffalo Sabres (finished sixth in the Atlantic Division) and other content from the NFL New York Giants (last in the NFC East) and Buffalo Bills (third in the AFC East).
In a note to clients Wednesday, Evercore ISI Group media analyst David Joyce wrote that the subscriber loss was nearly double his estimate of a 3.7% decline, and dramatically lower than the 3.9% decline MSGN reported in fiscal Q3. Joyce noted that RSN losses have been abnormally high in the most recent period, mainly due to the expiration of promotional offers, meaning that he does not expect the heavy declines to continue. But he added that the "the underperformance experienced by MSGN vs. the broader industry is concerning."
As a result he lowered his rating on the stock from "in-line" to "underperform" and dropped his 12-month price target on the shares from $22 to $18.
Despite the losses Joyce said MSGN continues to be a strong generator of free cash flow -- at $63 million in the period that segment was up by 45%, but still about $6 million below his estimates on the affiliate revenue decline and increased expenses.
"This cash flow should help de-risk the balance sheet and counter some of the business model risk," Joyce wrote. "We also think it is possible that the company could allocate some of its [free cash flow] to share buybacks to signal comfort in the business model."
On a conference call with analysts to discuss results, MSG Networks CEO Andrea Greenberg said the declines were primarily related to two unnamed distributors, one who has said publicly that it is being impacted by a roll-off of promotional customers. Both said they experienced overall subscriber growth in the prior year period, which resulted in difficult year-over-year comparisons.
"Subscriber declines are aspects of the business we continue to monitor closely, and we continue to pursue new distribution outlets for our networks," Greenberg said.
MSGN EVP, Business Affairs Adam Levine said on the call that the company is focused on all opportunities for incremental distribution with existing and new distributors, and expects its networks to be available on a new pay TV broadband offering from an existing partner scheduled for later this year or early next year, and is discussing new potential content offerings with new and existing partners.
"There's no shortage of interest in sports content, especially live professional sports content," Levine said. "As exclusive rights holders for live games for seven local professional teams, we're going to continue to explore all opportunities that properly value our content and make sense for our business."
MSGN's 10-year carriage deal with Altice USA's Optimum unit expires in about three months. On the call, Levine and Greenberg said they are confident a favorable deal can be reached.
"We have multifaceted relationships with virtually all of our distributors, and we expect that to continue with Altice," Greenberg said.
The smarter way to stay on top of the multichannel video marketplace. Sign up below.
Thank you for signing up to Multichannel News. You will receive a verification email shortly.
There was a problem. Please refresh the page and try again.