Moffett: Comcast's Sky Bid Could Hinge on Stock Decline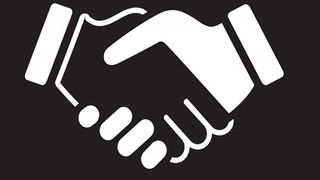 Whether Comcast makes a formal offer for British satellite giant Sky or decides to find another means to acquire scale could all come down to the MSO's stock price, MoffettNathanson principal and senior analyst Craig Moffett said in a note to clients Wednesday.
Moffett said it has been about 30 days since Comcast made public its intention to buy Sky for $31 billion – it has yet to make a formal offer for the company – and since then Comcast's stock has fallen about 16.6%. The analyst likened the current situation to Comcast's 2004 unsolicited bid for The Walt Disney Co., which was withdrawn after about 10 weeks when the MSO's stock plunged as investors made clear their displeasure with the deal.
The current state of Comcast stock could in part be attributed to the Sky bid. Some investors see it as an indication that Comcast has lost faith in the U.S. cable business, and many see the Sky move as a precursor to a bid for the 21st Century Fox assets currently betrothed to Disney.
And then there is the overall erosion of cable fundamentals. Continued video customer declines – Moffett predicted Comcast will lose 309,000 video customers in 2018 (more than double what it lost in 2017) – increased pressure from cord-cutters and over-the-top services and slowing broadband growth have weighed on the entire sector. But Moffett predicts that if the stock price declines continue much longer, Comcast may be forced to walk away.
Clearly there are differences between the Sky and Disney bids. Comcast's 2004 $59.9 billion bid for Disney was an all-stock offer, and the further Comcast's stock fell, the more expensive it became for Comcast shareholders. The Sky bid is an all-cash deal, and therefore the stock decline may not matter in the context of the transaction.
To move ahead with the deal, Comcast would have to make a formal offer to U.K. regulators, but isn't required to do so until seven days after Sky wins U.K. government approval for Fox's own bid to acquire the full company (Fox already owns 39%) and holds its own shareholder meeting to vote on the deal. That could take up to two months to complete, but Moffett believes Comcast may make a final decision before then.
"[W]e would argue that Comcast's sharp selloff could well lead management to reconsider withdrawing from its pursuit of both Fox and Sky, much as they did in 2004," Moffett wrote. "We ourselves have pointed to resolution of the AT&T-Time Warner case as a potential catalyst for Comcast's final decision, but the decline in Comcast's share could trigger a decision even earlier than that."
Comcast stock was up slightly (27 cents, or 0.8%) to $33.26 in early trading Wednesday.
The smarter way to stay on top of the multichannel video marketplace. Sign up below.