Malone: Streaming Consolidation Will Come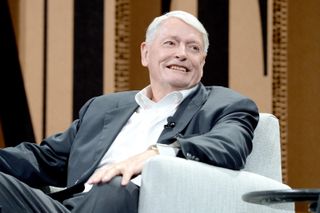 Liberty Media chairman John Malone believes that consolidation, which has swept through the traditional cable distribution business largely at his own hand, will come to streaming video as well, and that could be good news for traditional pay TV companies.
Malone, speaking at Liberty's annual Investor Day in New York, said that first the streaming business will likely experience a period of "hyper-competition" as more and more content owners crowd in to the space.
Already several content owners have debuted direct-to-consumer services -- Disney's Disney+ offering was launched on Nov. 12 and had 10 million people sign up for the service during its first days, while Apple TV+ launched on Nov. 1 to considerably less hype. AT&T plans to begin offering HBO Max in May in addition to an IP-based streaming service -- AT&T TV -- later in the year.
"In the short run you're going to see hyper-competition as content owners try to get into the scripted streaming global market space," Malone said during a Q&A session at the Liberty Investor Day. "I think a lot of investment is going to go in to trying to capture leadership market share in that space. Eventually there'll be consolidation in that space because it probably won't support as many competitors as currently think it represents a good opportunity. Some will become niche players, some will become more national players less global players. Quite a few will survive and be able to watch as less competition turns down the heat under the cost of creation of new content."
Malone said the business already is going through "some skirmishes and maybe some promo wars that will settle down over time."
The big bundle, a staple of the early cable business, will likely continue to lose popularity. But he said, that could open up other opportunities for cable operators.
"The big bundle -- that number is probably going to shrink slowly in terms of big bundle customers, but probably grow in terms of the app customers," Malone said, adding that cable distributors could eventually sell packages of OTT services to customers, similar to what it does for Netflix, Hulu and Amazon Prime apps that customers access via set-top boxes.
Malone pointed to Charter Communications -- in which Liberty owns a stake -- as one cable operator that could benefit from this change.
"We saw this play before when multichannel content providers all wanted to be carried and ended up being bundled together and became a video package," Malone said. "That all happened in the 1980s. That is likely to happen, perhaps with a couple of the big global guys, but in particular with national or regional or specialty or niche providers. I don't think, in terms of entertainment, that one size fits all."
The smarter way to stay on top of the multichannel video marketplace. Sign up below.