Kagan: Multichannel Affordability Plummets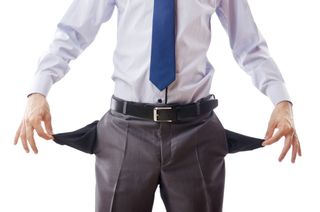 Industry researcher Kagan, a unit of S&P Global Market Intelligence, put to paper on Wednesday what practically every pay TV customer has been saying for the past decade and a half – multichannel video service just plain costs too much.
Affordability has been a big issue in the pay TV space for years – former Sanford Bernstein analyst, now MoffettNathanson principal and senior analyst Craig Moffett first sounded the alarm in 2009. But the disparity has become even more pronounced as pay TV bills have continued to rise – averaging about $101 per month, according to Kagan – while over-the-top competitors like Sling TV, DirecTV Now, Hulu and others offer a lighter service at a fraction of the cost.
According to its latest research, Kagan estimated that pricing for multichannel video has risen 74% since 2000, when it was around $58 per month, to 2017, when charges increased to $100.96 per month. On an annual basis, and using 2017 inflation-adjusted dollars, this means legacy pay TV homes in 2000 were spending an average of $698.30 annually on multichannel service, according to Kagan. By 2017, that amount ballooned to $1,211.58.
That increase also coincides with big boosts in service – in the past 17 years the number of channels available to customers has risen exponentially and cable, satellite and telco service providers have introduced enhanced offerings like DVRs, video on demand, more intuitive user interfaces and HD. Be that as it may, Kagan noted that during that same period, average real U.S. income increased 0.3% annually, or a total of 4.7% between 2000 and 2017.
That has had an impact on penetration rates for service, says Kagan, with more affluent areas able to afford more. Using census data, Kagan determined that multichannel penetration was about 71.2% in zip codes where the average mean income was below $49,999 annually – compared to the national average of about 74%. In zip codes where the average mean income was more than $200,000 annually, multichannel penetration was 82.6%.
"The eroding legacy multichannel affordability partly explains the popularity of over-the-top services such as Netflix and Amazon's Prime Video," Kagan said in its report. "It also provides a context for the relative enthusiasm surrounding virtual service providers such as Dish Network's Sling TV and AT&T's DirecTV Now, whose entry-level packages currently retail at $20 per month and $35 per month, respectively."
The smarter way to stay on top of the multichannel video marketplace. Sign up below.