Fox: Retrans Rates Will Rise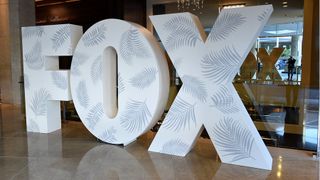 Fox executives told an audience of analysts at its Investor Day meeting Thursday what they had been waiting to hear for months -- with its focus on live news and sports, the newly broadcast-centric company will use that clout to extract higher retransmission consent fees from pay TV operators.
Fox shares rose nearly 5% ($1.83 each) in early trading Thursday, to $39.25 per share. The stock was trading at $38.48, up 2.8% ($1.06 each) at noon.
Fox, which after the sale of certain cable assets to the Walt Disney Co. in March left it with the Fox broadcast network, 28 owned and operated TV stations, Fox News Channel, Fox Business Network, and sports channels FS 1, FS 2 and Big Ten Network, is calling its newfound focus "The Power of Now." Pay TV operators have long expected the company to use that clout to raise retrans rates. Thursday, Fox chief operating officer John Nallen confirmed their fears.
"We plan to meaningfully accelerate our growth of both direct retransmission and non-O&O revenue and we believe the broadcast economics we receive are quite underpriced relative to the quality of the content we are providing," Nallen said at the Investor Day.
Just how much of an increase that will be wasn't revealed. But analysts have predicted for months that their would be a meaningful acceleration in retrans fees, a combination of recent sports rights deals the company has struck and the fact that a large portion of its broadcast subscriber base will come up for renewal by 2022.
"[N]ew long-term sports rights deals locked up with the NFL (Thursday Night Football), MLB (an extension of the existing deal through 2028) and WWE (which kicks in in October, 2019) leave us optimistic in the company's ability to drive meaningful retransmission fee step-ups as nearly all of the subscriber base is repriced over the coming three years," Evercore ISI media analyst Vijay Jayant wrote in a note to clients.
Retrans fees were up 29% in the fiscal third quarter at Fox, and that momentum is expected to continue. Cable network affiliate fees, up 4% in fiscal Q3, are expected to rise at a slower pace.
Fox had issued a warning that cable network affiliate fee revenue would slow in the second half of 2019, mainly because of tough comparisons to the prior year after big renewals for Fox News Channel with AT&T and with Comcast for Big Ten Network.
Nallen told the audience that with its new focus, Fox doesn't have to spread its clout across other, less compelling channels.
"We are no longer lending the potency of our marketing brands toward any other initiative, brand or channel development," Nallen said. "The purity of this sustained value opportunity from our Fox brands is critical as we're not tethered to any properties that are just getting harder to defend. This frees us up to capture the full value of all our brands across broadcast and cable."
Nallen added that the emergence of OTT providers as a major force in distribution -- he pointed to analysts estimates that digital distributors would have 16 million customers in the next three to four years -- could help drive cable affiliate fee increases.
"This will result in one of the digital distributors replacing a traditional player in our top four," Nallen said of OTT subscriber growth. "And as volumes move, if a consumer wants a full bundle or a slimmed down version to accompany other services, that's fine with us. We're generally indifferent from a revenue standpoint between traditional and digital distributors."
The smarter way to stay on top of the multichannel video marketplace. Sign up below.