Fox Is in No Rush To Reap Retrans Cash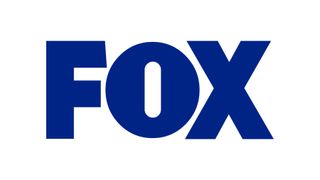 Volatile retransmission-consent showdowns, fueled by what many analysts had feared would be ultra-aggressive pricing increases from a newly slimmed-down 21st Century Fox, may wait a bit, as higher NFL ratings and the continued flow of money from SVOD could be making negotiations more reasonable.
Many analysts feared that Fox would turn up the pressure on retrans with its $71.3 billion asset sale to The Walt Disney Co. set to close in the first quarter, shifting its focus to live sports and news. Some had estimated that rates could double.
According to some estimates, Fox is getting an average of $2 to $3 per month, per subscriber for its 28 owned-and-operated TV stations across the country. That could rise to as much as $3 to $4 per month, per subscriber, according to MoffettNathanson media analyst Michael Nathanson.
Fox Isn't Alone
Fox isn't the only network angling for bigger increases. CBS, which has 28 O&O stations across the country and has been notoriously aggressive on rates, said in 2016 it was asking for as much as $3 per month, per subscriber for retrans and $2 per month from its affiliate stations in the form of reverse compensation. The broadcaster has stated that it plans to tally total retrans and reverse comp revenue of $2.5 billion by 2020.
The first test of that new aggressive stance was supposed to be Altice USA, whose retrans deal with Fox expired on Oct. 1. For more than a week before that deadline, Fox had warned Altice's Optimum and Suddenlink subscribers that they could lose key programming, including the World Series and National Football League games, if an agreement couldn't be reached.
That deadline passed without a deal, but the partie continued negotiations — with the stations still available to subscribers — and finally hammered out an agreement on Oct. 5. No blackout, no battle, no problem.
Terms of the deal weren't disclosed, and neither side would hint as to what exactly made the talks go so smoothly. But some analysts have speculated that rising ratings for the NFL — Fox airs mainly National Football Conference games on Sundays, as well as Thursday Night Football — could have played a role.
Pivotal Research Group CEO and senior media & communications analyst Jeff Wlodarczak said Altice USA had already estimated its programming costs would rise by the high-single-digit percentages this year, and it appears the Fox agreement keeps them within that guidance.
"I think, in the end, the Fox-Altice deal turned out to be nothing and within what Altice management was expecting," Wlodarczak said. "The irony of the better NFL ratings and the development of SVOD, which I still remain somewhat skeptical of, is there may be less pressure on the content players to ask for particularly egregious increases."
According to Ad Age, citing Nielsen live-plus-sameday data, NFL broadcasts were averaging about 15.8 million viewers in the first four weeks of the 2018 NFL season, up about 1%, while household ratings rose 2%. While that doesn't seem like much, it is a huge improvement over last year at the same time, when ratings were down by about 9% compared to 2016, which, in turn, were down 14% compared to 2015.
And Fox seems to be faring better than other broadcasters. Fox averaged 22.8 million viewers for its first two Sunday NFL broadcasts this year, beating CBS's Sunday game (20.9 million viewers) and NBC's Sunday Night Football at 19.8 million, according to reports.
Better ratings could also mean broadcasters would use that leverage to turn up the retrans heat, he added.
"My concern historically is that media companies could cut their nose off to spite their face by pushing through super-aggressive price increases to try to offset weakness in their core business," Wlodarczak said. That could have several implications, including "exacerbating the main reason people leave pay TV — it simply costs too much relative to emerging cheaper alternatives."
Clock Is Ticking
For some distributors, it may be just a matter of time. According to Nathanson, Fox's retrans deal with AT&T and DirecTV expire later this year, followed by Charter and Dish Network in 2019, Comcast in 2020 and Verizon in 2021.
That's not to say the year has been dispute-free. Spanish language broadcaster Univision went dark to nearly 13 million Dish Network subscribers in June, and is still unavailable to those customers. According to sources familiar with both companies, negotiations are not currently active.
As a side note, Altice USA also reached a renewal deal with Univision in October, even agreeing to expand carriage of the broadcaster's El Rey Network and Fusion TV.
Fox may just be biding its time. Executive chairman Lachlan Murdoch said in February that there was ample opportunity to be more aggressive on rates, and there is no reason to believe he won't make good on that promise. And with a focus on sports and news also comes higher costs. Earlier this year Fox agreed to pay $3.3 billion over five years for NFL Thursday Night Football and another $1 billion for WWE programming; the pro-wrestling deal begins in 2019.
Nathanson estimated that last year Fox accounted for 12% of total television viewership, but only received 3% of total affiliate fees.
"Given the high demand for Fox content and the major investments in premium sports content, we would expect Fox to start getting compensated more fairly going forward," he wrote.
Thank you for signing up to Multichannel News. You will receive a verification email shortly.
There was a problem. Please refresh the page and try again.