Fitch: Netflix Sub Growth Momentum a Concern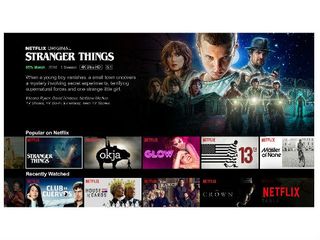 Despite reporting its greatest quarterly subscriber growth ever in Q1, Netflix could have trouble maintaining that momentum as increasing free cash flow deficits weigh on the SVOD pioneer's credit profile, ratings agency Fitch said Wednesday.
Netflix added 9.6 million new paying customers in Q1 -- 7.9 million internationally and 1.7 million in the U.S. -- ending the period with 148.8 million global paid subscribers. But domestic additions slowed during the period, from 2.3 million in Q1 2018, and Fitch director Patrice Cucinello wondered if the company can keep it up. That is especially concerning as new entrants -- Disney+ and Apple+ -- get ready to launch price-competitive OTT offerings later in the year.
"While Netflix plays largely in a league of its own, maintaining subscriber growth momentum in the face of competitive product launches remains a concern despite growth uninhibited by the largest price increase in its history," Cucinello wrote.
Cucinello was mainly concerned about Netflix's increased content investments which are funded by debt and continue to be a drag on its free cash flow. The SVOD giant raised its free cash flow deficit estimates for the year to $3.5 billion, up from expectations of about $3 billion. Fitch said it was encouraged by Netflix chief financial officer Spencer Neumann's comments that the company is "committed to improve our cash flow profile meaningfully starting in 2020, and then each year thereafter."
RELATED: Netflix Might Share More Viewing Data (B&C)
Fitch estimated that cash burn for 2018 was between $3 billion and $4 billion and Netflix spent more than $10 billion on content for the year. The company raised prices for new customers in January by 13% to 18% for its three tiers of service -- its biggest increase yet -- partly to fund bigger programming investments. Cucinello said that increase could be a sign of Netflix's confidence in its position in the market: the $2 monthly increase for its most popular tier edges the company closer to rival HBO's $15 monthly price point.
Netflix said the price rise will be implemented more quickly this time around, by the May billing cycle all of its subscribers will pay the new prices -- again perhaps a testament to its industry dominance, but also a risk, according to Cucinello.
"The effect on Netflix's subscriber growth is uncertain, given the noticeable ramp up in high-quality, innovative original content," Cucinello wrote. "Netflix's more modest increase in 2017 proved to be relatively uneventful in terms of subscriber growth. However, there is risk that yesterday's announcement increases churn and adversely affects the company's growth profile. Netflix's 2016 price increase resulted in a meaningful deceleration of domestic subscriber growth. Moreover, market dislocations can provide opportunities for competitors to take market share."
Netflix continues to invest in original programming, but a key licensing deal with Disney expired this year. While Netflix has several other licensing deals in the mix, its library of licensed television shows and movies could shrink further, including from 20th Century Fox, which was purchased by Disney earlier this year.
"Large content providers such as Disney are likely to underprice Netflix as they build scale in their DTC strategies," Cucinello wrote.
In a video call with clients and investors, Netflix chief content officer Ted Sarandos said the company has seen content leave the service before and has still managed to thrive by focusing on original programming.
"In the entire history of television, there are lots and lots of hours of programming that people watch fairly interchangeably," Sarandos said. "But the shows that our members value us for, and the things we pay the most attention to -- if you look at our top 10 most-watched shows on Netflix, they 're all Netflix original brands."
He added that in 2017 Fox let its second-window content library sunset with Netflix, and "you've seen how we've done since 2017."
Netflix continues to have a strong slate of originals and returning series coming in the back half of the year like Stranger Things, 13 Reasons Why, Orange is the New Black, The Crown and Money Heist.
Netflix gave more insight into viewership habits for the quarter, saying more than 52 million households watched its original movie Triple Frontier in the first four weeks. The Highwaymen, an original film starring Kevin Costner and Woody Harrelson, was watched by more than 40 million households in that same time period and documentary FYRE: The Greatest Party That Never Happened was watched by 20 million member households.
The smarter way to stay on top of the multichannel video marketplace. Sign up below.