DOJ to Appeal AT&T-Time Warner Merger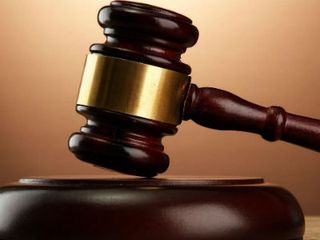 A month after a federal judge squashed the U.S. Dept. of Justice's attempt to block the $108.7 billion AT&T-Time Warner merger, the agency appears to be going ahead with an appeal to again challenge the deal.
In his June 12 ruling, U.S. District Court Judge Richard Leon said the government failed to prove its argument that the deal would lead to higher prices for content for both consumers and other service providers, and urged the DOJ not to appeal. But just weeks after Judge Leon's ruling, AT&T raised the price of its DirecTV Now service by $5 per month, a move that DOJ could possibly use to prove its earlier point.
Related: AT&T Completes Time Warner Purchase
In its two-page notice filed with the U.S. District Court for the District of Columbia, DOJ simply stated its intention to appeal Judge Leon's ruling.
"Notice is hereby given that the United States of America, plaintiff in the above named case, hereby appeals to the United States Court of Appeals for the District of Columbia Circuit from the final judgment entered in this action on June 12, 2018," DOJ said in its filing. .
In a statement, AT&T said it is ready for the latest stage of what has become a lengthy legal battle.
"The Court's decision could hardly have been more thorough, fact-based, and well-reasoned," AT&T General Counsel David McAtee, said in a statement. "While the losing party in litigation always has the right to appeal if it wishes, we are surprised that the DOJ has chosen to do so under these circumstances. We are ready to defend the Court's decision at the D.C. Circuit Court of Appeals."
While the appeal will set the stage for a second round of legal proceedings, it isn't yet known if the agency will take a different path in its appeal. Some analysts have suggested that Justice might focus on how the combination of a major programmer and an ISP could pose a more serious antitrust risk.
"The AT&T-Time Warner transaction is a bad deal for consumers and competition," said Public Knowledge Senior counsel John Bergmayer. "Since it has gone forward, AT&T has already raised prices for its DirectTV Now video service, more than doubled the mysterious 'administrative fee' it tacks on to most of its wireless bills, and raised the price of some of its wireless plans while removing the HBO subscription that it had previously included. Judge Leon's decision contained numerous errors, and we believe the DOJ's position should be vindicated."
The smarter way to stay on top of the multichannel video marketplace. Sign up below.
Thank you for signing up to Multichannel News. You will receive a verification email shortly.
There was a problem. Please refresh the page and try again.