Dish: HBO Impasse Continues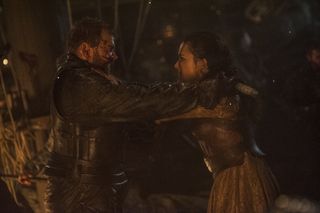 The six-month impasse between Dish Network and HBO continues with scant hope a deal will be reached soon, after meetings between the two companies were unproductive.
Dish said in a statement that it had met with HBO officials earlier this week.
"We recently met with AT&T, but unfortunately they only offered different words with the same meaning," Dish said in a statement. "AT&T wants Dish subscribers to pay for HBO, whether they want the channel or not. AT&T continues its anticompetitive behavior by forcing a lose-lose choice for our customers – switch to AT&T's platforms or subsidize HBO so AT&T can give it away for free to its customers."
"Dish has made it apparent that they have no interest in carrying HBO," HBO said in a statement. "We have made extremely reasonable offers and received no true level of engagement in return. They harmed their subscribers by removing our services from their platforms, which is an unfortunate and damaging tactic that Dish resorts to time and time again. AT&T has not been involved in these talks and HBO would like nothing more than to restore HBO and Cinemax to our fans on Dish and Sling."
HBO went dark to Dish subscribers in November. The blackout continued through the premiere of the final season of hit series Game of Thrones, which attracted 17 million viewers last Sunday.
Dish said it was working with customers on a case-by-case basis, and that for those with sufficient broadband service, streaming service HBO Now could be an option. Dish recommended that interested customers visit https://www.mydish.com/hbonow for more information.
The smarter way to stay on top of the multichannel video marketplace. Sign up below.