Cable Stocks Give Up Ground in '18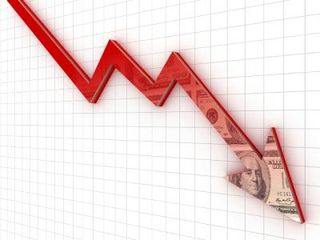 Good riddance, 2018.
Cable stocks, coming off a 2017 that saw double-digit increases for the distribution sector, gave most of it back in 2018, thanks to a late market meltdown and fears that the effects of streaming video on traditional distribution and content creation could be even worse than anyone expected.
On paper, the declines don't look that bad. Distribution stocks were actually up slightly for the year (0.6%) and programming stocks, up 4.1% in 2017 after a flurry of late-year deals, were down just 1% for 2018. But looks can be deceiving.
The slight uptick among distributors was due entirely to one stock, broadband-centric cable operator Cable One. Its 16.6% jump for the year — the only distribution stock to show a gain — effectively erased everyone else's losses. Take Cable One out of the equation and the sector fell 21% for the year.
Distributor Disaster
It didn't seem to matter what other distributors did, their shares were pounded. Comcast and Charter Communications, the two largest U.S. cable operators with 22 million and 16 million video customers, respectively, were down 15% each for the year even after launching successful wireless product offerings. Altice USA, in the middle of an ambitious fiber upgrade, debuted its whole-home gateway — Altice One — and its stock still fell 22%.
Dish Network, which saw its traditional satellite business continue to erode while its virtual MVPD offering Sling TV grew, albeit more modestly, fell hardest, down 48% for the year. AT&T, which wrapped up its purchase of Time Warner — the Justice Department has appealed to try to block the deal — was down 26.6% for the year.
It wasn't much better for programmers. Down 1% for the year, three sector stocks ended the year in positive territory: The Walt Disney Co. (up 2%), 21st Century Fox (up 39%) and Discovery Inc. (up 10.5%). But Disney and Fox rose primarily because of the $71.3 billion deal by the former to buy programming assets of the latter.
Other stocks were pounded as investors weighed a declining ad market and uncertainty around direct-to-consumer distribution plans against expected gains in retransmission consent and licensing revenue.
The malaise wasn't centered on just a few industries. Economic uncertainty that helped drive investors toward the exits had the market as a whole feeling the pain. When the dust settled on 2018, the Dow Jones Industrial Average was down 5.6% for the year, while the S&P 500 Index fell 6.2% and the NASDAQ Composite dipped 3.9%, the worst showing for all three indexes since 2008.
In a research note, Pivotal Research Group CEO and senior media & communications analyst Jeff Wlodarczak said while he expects video subscriber losses to continue, he sees opportunity in the sector.
Cable stocks, in his view, are undervalued and the potential threats from 5G are overblown. He also expects operators to materially accelerate buyback programs in 2019, which should provide a "strong wind at the back of the stocks."
FAANGs Get Whipsawed
For the FAANG stocks (Facebook, Apple, Amazon, Netflix and Google) it was a wild ride until December. Netflix and Amazon were both was on a pace to rise 51% through Dec. 3, Apple was on track for a 9% rise and Google was headed for a 5.7% gain. Facebook, battered all year over privacy issues, was down 20% through Dec. 3. But fears over growing U.S.-China trade tensions and the threat of an interest rate increase that would further slow the economy ground that rise to a halt. By the end of the year, Netflix was up 40% and Amazon up 28%, while Apple (-6.8%), Facebook (-25.7%) and Google (-1%) all lost ground.
On the programming side, CBS stock fell 26.6% for the year, rocked by a sexual harassment scandal that resulted in the ouster of chairman and CEO Les Moonves and other top executives that only exacerbated an aging viewer demographic and uncertainty around a possible reunion with former corporate sister Viacom. Viacom only fared slightly better, dipping 16.6% for the year, as kids' TV viewership continued to erode and the ad market showed further declines.
Morgan Stanley media analyst Ben Swinburne estimates that total ad revenue should rise 7.6% in 2018 and predicted a 4.4% increase for 2019. For TV, Swinburne predicted national advertising revenue will fall 1.7% in 2019 (compared to a 1.6% gain in 2018) and local ad sales will dip 5.7% in 2019, wiping out the 5.7% rise from the prior year.
Sanford Bernstein media analyst Todd Juenger was even less optimistic about programming stocks, adding that gains in 2018 were based not on fundamentals. This year, he expects Disney and Fox, which have fundamentally changed their businesses to focus on direct-to-consumer and live sports and news, respectively, to fare best. Pure-play cable programmers like Viacom, Discovery and AMC Networks will have a tougher time, mainly because they derive the bulk of their revenue from the old linear TV bundle.
"Once again, the controversy is not whether that system is in decline," Juenger said. "The controversy is what is the slope of that decline, how much cash will be generated on the way down, and how does that compare to how the companies/stocks are valued."
The smarter way to stay on top of the multichannel video marketplace. Sign up below.