AT&T Sues Max Retrans for Violating NDA, Disclosing Trade Secrets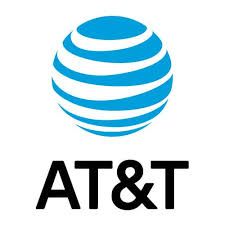 AT&T has sued Max Retrans, a consultant to TV stations in retransmission consent negotiations and headed by former Nexstar executive Duane Lammers in federal court in St. Louis, claiming the consultant has violated non-disclosure agreements and disclosed company trade secrets.
The suit, filed Wednesday in US District Court for the Eastern District of Missouri, claims that Max Retrans signed an NDA with AT&T in 2016 pledging not to disclose any sensitive information it gleaned from the company when it represented the telco in some retrans deals.
Archives: 'Hammer Time' Profile of Duane Lammers from 2008
But, according to the lawsuit, Max Retrans used some of that information — particularly concerning rates AT&T paid similar stations in unrelated retrans agreements -- while it was representing independent stations in separate negotiations with the telco.
"In subsequent discussions with Lammers and, it has become clear that Max Retrans has breached, and without judicial intervention will continue to breach, the 2016 NDA," AT&T said in its suit.
The name of the stations Lammers represented were redacted from the suit.
According to sources, Max Retrans is representing 20 stations that are currently locked in a retransmission consent dispute with AT&T. Those stations went dark to AT&T customers on May 31. 
Related: AT&T: Nexstar Pushes Retrans Meeting to Saturday 
AT&T is seeking compensatory damages, including lost subscriber revenue caused by Max Retrans' breaches of contract and its misappropriation of AT&T's trade secrets. 
"AT&T also seeks to recover retransmission consent fees related to any agreements AT&T may reach with station groups that have benefited from Max Retrans' unlawful conduct, and further seeks punitive damages for Max Retrans' willful and malicious unlawful conduct; attorneys' fees; and declaratory and injunctive relief to prevent further unlawful disclosure of AT&T's confidential information."
The smarter way to stay on top of the multichannel video marketplace. Sign up below.
Thank you for signing up to Multichannel News. You will receive a verification email shortly.
There was a problem. Please refresh the page and try again.