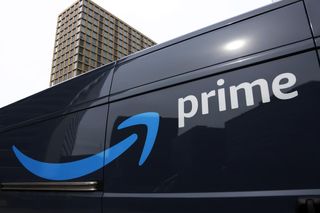 (Image credit: Gene J. Puskar / Associated Press)
Amazon responded today to a lawsuit filed by the FTC and 17 states that alleges the company abused its market position to inflate prices, stifle competition and overcharge sellers.
"The lawsuit filed by the FTC today is wrong on the facts and the law," said Amazon Senior VP of global public policy David Zapolsky, in a statement. "The practices the FTC is challenging have helped to spur competition and innovation across the retail industry.
"If the FTC gets its way the result would be fewer products to choose from, higher prices, slower deliveries for consumers, and reduced options for small business," Zapolsky added. "The opposite of what antitrust law is designed to do … We look forward to making that case in court."
The FTC and states allege that Amazon uses so-called anti-discounting measures to punish sellers for offering prices lower than Amazon, burying lower-priced goods until they become effectively invisible.
"The upshot here is that Amazon is a monopolist and it's exploiting its monopolies in ways that leave shoppers and sellers paying more for worse services," said FTC Chair Lina Khan, who rose to prominence for her Yale Law Journal entry, "Amazon's Antitrust Paradox."
Also among the key complaints were Amazon's expensive fulfillment and advertising fees required for sellers to market their goods on the platform. According to the FTC, sellers are paying as much as $1 to Amazon for every $2 they make.
Independent sellers make up as much as 60% of Amazon's online retail business, according to the company. In the first half of 2023, these retailers collected a 45% cut of every sale made by U.S. sellers.
"In a competitive world, a monopoly hiking prices and degrading service would create an opening for rivals and potential rivals to come in," Khan wrote. "But Amazon's unlawful monopolistic strategy has closed off that possibility, and the public is paying directly as a result."
The FTC alleges that by flooding search results on Amazon with "pay to play ads," the shopping experience is degraded as they steer consumers toward more expensive and less relevant products.
The FTC didn't discuss any potential solutions to Amazon's market dominance, but says they are primarily seeking to hold the company liable.
Since its founding in 1994 Amazon has exploded into an industry-spanning giant, acquiring healthcare provider One Medical, film and television studio MGM and high-dollar supermarket chain Whole Foods.
Amazon in the past has also expanded its hold on the retail market by acquiring rival retailers like Diapers.com and Zappos.
Read the full complaint and Amazon's response.
The smarter way to stay on top of the streaming and OTT industry. Sign up below.
Jack Reid is a USC Annenberg Journalism major with experience reporting, producing and writing for Annenberg Media. He has also served as a video editor, showrunner and live-anchor during his time in the field.