Ad Forecast: Partly Sunny After a Dark Storm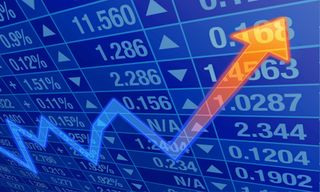 The ad revenue picture for broadcast and cable networks is beginning to look a little brighter, analysts said, but given last year's performance, it couldn't really have gotten much worse.
According to MoffettNathanson media analyst Michael Nathanson, 2017 was the first non-recession, non-war year in which national advertising declined. So far in 2018, things are picking up for broadcasters, which showed a 7.5% rise in ad revenue in the third quarter. For cable networks, the picture gets a little murkier.
Discovery Inc. led the basic-cable sector with 6.6% domestic ad-revenue growth in the period, followed by Fox (6.5%), NBCUniversal (4.2%) and AMC Networks (0.9%). But those were the only major publicly traded programmers to show gains. Ad sales for AT&T's Turner networks fell 2.5% in the period, followed by Viacom (-4.3%) and The Walt Disney Co. (-5%).
Viacom's domestic ad-growth picture would have been worse — about 6% — if not for a 25% gain in the quarter at its advanced advertising unit, Advanced Marketing Solutions.
Slight Uptick for Cable
Overall, cable network ad revenue was up 0.5% for the period. Coupled with the broadcast gains, total national advertising was up about 3%, according to Nathanson, beating the analyst's estimates for the best quarter of organic growth (ex-Olympics) since 2016.
National advertising would rise another 2% in the fourth quarter, Nathanson predicted, based on optimistic guidance from several programmers.
Discovery, which reported its Q3 earnings in November, said it expects domestic ad sales to rise between 3% and 5% in Q4. Viacom has said it "expects to return to growth."
While Viacom's AMS revenue rose 25% to $300 million in the quarter — Nathanson wrote that the push toward advanced advertising is "a meaningful development that slows down the erosion of core ad growth," and could stabilize overall ad growth to 1% to 2% for the year — other analysts weren't as optimistic.
Although Viacom has hinted at overall ad growth, Sanford Bernstein media analyst Todd Juenger wrote, the math to get there is tricky "given the continued drag of audiences (especially at kids) and the ad-stuffing that either has to be perpetuated or unwound."
Viacom's channels still have the heaviest ad loads of any domestic cable networks at 14.3 minutes per hour, but the programmer has reduced that load by 1.4% in Q3. Other network groups increased their ad loads: A+E Networks was up 9.6% to 13.7 minutes, and Discovery rose 5.9% to 11.7 minutes per hour over Q3.
Juenger wasn't as optimistic about a near-term rebound in the ad sector, as continued pay TV subscriber declines and falling ratings don't usually add up to advertising gains. He estimated that ad-supported television viewership was down 12% in Q3 and would continue to fall.
"The negative trend has continued into Q4 with no relief in sight," Juenger wrote. "Kids' viewing is in a free-fall, down 29% in the quarter, the worst quarter in at least seven years, and has literally fallen by half over the past six years."
The pain was felt equally across all sectors of the TV ad business — broadcast audience was down 11% in Q3, even with Q2 and the fifth-straight quarter of declines; non-kids' cable fell 12%, also its fifth consecutive quarter of declines; and the 29% deficit for kids' cable comes after showings of -28% in Q2, -26% in Q1, -20% in Q4 2017 and -17% in Q3 2017.
In the kids' segment, no one network was responsible for the decline, Juenger said, adding it was the fifth straight quarter of double-digit declines for Nick networks, the 13th consecutive quarter for Disney XD and the 12th straight for Cartoon Network/Boomerang.
Digital 'Growing Like a Weed'
Meanwhile, tech companies like Google, Facebook and Twitter have been racking up digital advertising sales, but growth is starting to slow. Digital ad revenue is "growing like a weed," according to Nathanson, up 23.3% in Q3, just slightly behind his forecast of 24% growth.
Google grew its domestic digital ad revenue by 19.1% in the period and Facebook, which has been under fire lately amid privacy concerns, grew ad sales by 28.9% in the period, short of the 35% some analysts were predicting. Twitter had a better quarter — ad sales rose 31.8% — and Snap saw ad revenue rise 15.8% in the period.
Still, the tech giants are a force in the digital ad market, and new entrants are testing the waters. Juenger estimated that Amazon's "nascent" ad business is on track to become a $10 billion enterprise based on Q3's $2.5 billion revenue in the "other" category, up 122% year over year.
In his report, Nathanson estimated that the digital ad market will continue to decelerate in Q4, but will still be up in the 20% range. Driving his theory are trends that seem to indicate a slowdown in users. According to Nathanson, daily average users (DAUs) of Facebook have been flat for five straight quarters in the United States and Canada, while Snap's DAUs dipped from 80 million to 79 million in Q3. At Twitter, which reports average monthly users, that metric has sunk to new lows (67 million) over the past two years.
"It is safe to say that the leading U.S. socialmedia platforms have hit their wall in terms of key growth metrics," Nathanson wrote.
The smarter way to stay on top of the multichannel video marketplace. Sign up below.