Pay TV in 78% of U.S. Homes, Down 8% in Five Years: Research Company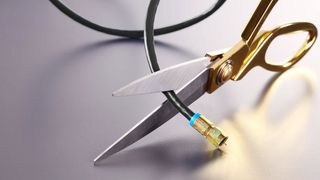 Around 78% of U.S. TV homes subscribe to a pay TV service of some kind, down from around 86% in 2013, according to a Leichtman Research Group (LRG) study.
LRG said pay TV penetration peaked at 87% in 2008.
Polling 1,152 U.S. television households, LRG found that 70% of adults ages 18-44 subscribe to pay TV, vs. 83% in 2013. For those older than 45, the percentage feel 4% to 84% over the same span.
Notably, the research company found that 32% of those who have moved in the past year don't subscribe to a pay TV service. Meanwhile, 44% of households with only one TV are non-subscribers; the percentage drops to 23% for those with two TVs and 12% for those with three or more.
About 27% of TV households with annual incomes less than $50,000 don't subscribe to a pay TV service vs. 20% for those with incomes above $50K. The mean monthly pay TV bill for surveyed homes was $107.
The smarter way to stay on top of the multichannel video marketplace. Sign up below.
Thank you for signing up to Multichannel News. You will receive a verification email shortly.
There was a problem. Please refresh the page and try again.