Who Really Wants to Attend Another Cable Convention?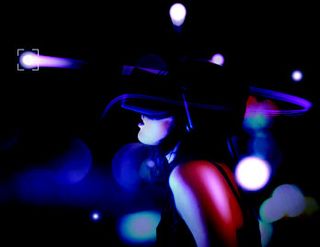 A social media thread complaining about NCTA's high-profile but restricted-audience "Near Future" conference in Washington, DC, on April 27 has triggered annoyance among long-time cable industry executives who seem to have a Pavlovian need to attend a convention at this time of year.

When NCTA-The Internet & Television Association unveiled details for its invitation-only half-day program, it reminded some veterans that they'll miss their traditional annual cable schmoozefest this year.

Related: The Near Future Is Now [subscription required]

In a series of Facebook postings, California public relations guru Bob Gold, president/CEO of Bob Gold & Associates, attracted complaints that NCTA is ignoring "inclusion, respect and collegiality" and prompted the association's senior spokesman to offer a lengthy explanation about the purpose and limited scope of April 27 event.

Gold said that many media and publishing colleagues have told him that they have "no idea what the event is about or who it is for."

In particular, Gold kvetched that NCTA's website for the program openly invites people to register, but trying to do so generates a response that NCTA is "unable to accommodate your registration request." Another veteran cable executive lamented that NCTA has made the "C" in its name "silent and meaningless." Several fretted that Cable Pioneers and other industry stalwarts are being shut out from the event.

Some commenters compared the response to a recent United Airlines incident that was disrespectful to loyal customers -- although no videos are involved in the NCTA process.

NCTA senior VP of communications Rob Stoddard acknowledged in a Facebook posting and in an interview with Multichannel News that the structure of the "invitation-only" announcement was awkward -- a result of NCTA's effort to be transparent while pursuing its goal of a small event for Washington policymakers and a handful of top industry executives.

The D.C. venue where "Near Future" will be held can only accommodate about 300 people, Stoddard said, adding that he expects NCTA Board members, which include some vendors as well as some large MSOs, will attend, bringing small teams of their colleagues with them.

"We're walking a fine line by publicly talking about a conference with a capacity that's limited," Stoddard said. He characterized "the targeting of invitations" as laser focused. The audience is expected to include mid-level staff members from Capitol Hill and regulatory agencies, with a goal of introducing them to cable's leaders and technology allies.

NCTA has said that "Near Future" is not a "traditional Washington policy conference," although it is aimed at policymakers who need context for cable's role in the telecom ecosystem. The agenda, which is being co-designed with CableLabs, includes speakers from Salesforce, Google, IBM, Zoom, 20th Century Fox, the Mayo Clinic and the University of Southern California.

Mark Bell, NCTA's VP-Industry Affairs, said in an interview that the sessions are intended to demonstrate applications cable is supporting that require high bandwidth and low latency, such as projects involving smart cities, cognitive networks, natural language processing and remote collaboration -- many of which will also involve future wireless capabilities.

Nonetheless, some long-time cable convention attendees seem offended that they are being left out of the proceedings.

NCTA's Board abandoned the big annual convention last year after an especially comatose Boston event. In my commentary, just before the 2016 convention, I recommended an overdue overhaul for the event.

With his patented low-key aplomb Stoddard spun a response to Gold's Facebook complaint, pointing to many other industry events that NCTA supports, including Cable Diversity Week, the Cable Center Hall of Fame and the Society of Cable Telecommunications's CableTEC Expo.

The tiny brouhaha reminded me of growth pains I've seen in other industries. Similar anxiety/withdrawal symptoms emerged as various computer conventions went out of business decades ago. Lots of stalwarts who had complained about going to those trade shows for years began to agonize when the events ceased to exist. Eventually, they realized they could live without them. Similarly, a few marketing conferences were totally downsized/revamped (often accompanied by name changes at the sponsoring organizations) as their members' businesses migrated into the digital era.

One of the commenters on Gold's thread questioned why the small NCTA event overlaps with the huge National Association of Broadcasters' convention in Las Vegas the same week. That scheduling conflict was bruited about last year when the intersecting timetables (NAB in Las Vegas and the originally planned INTX convention in Washington, DC) became apparent.

As it turns out, you could get a small dose of your cable convention fix in Las Vegas next week.

Related: NAB Filling the Cable Tech Void in Las Vegas [subscription required]

NAB is capitalizing on the cross-media frenzy with several programs about cable TV issues, beyond the usual retransmission-consent harangues.

Related: Altice's Dexter Goei to Keynote NAB

For example, CTAM is aiding and abetting the NAB agenda by organizing a session on "Content at the Center of Media Transformation" on Monday, April 24. CTAM president/CEO Vicki Lins is moderating the session, with speakers from Fox Networks, Revolt Media & TV and Lionsgate.

It may not have the lavish parties and networking opportunities of the Cable Show -- er, National Show, uh INTX -- of previous years. But then again, neither did those conventions in their final few years.
Contributor Gary Arlen is known for his insights into the convergence of media, telecom, content and technology. Gary was founder/editor/publisher of Interactivity Report, TeleServices Report and other influential newsletters; he was the longtime "curmudgeon" columnist for Multichannel News as well as a regular contributor to AdMap, Washington Technology and Telecommunications Reports. He writes regularly about trends and media/marketing for the Consumer Technology Association's i3 magazine plus several blogs. Gary has taught media-focused courses on the adjunct faculties at George Mason University and American University and has guest-lectured at MIT, Harvard, UCLA, University of Southern California and Northwestern University and at countless media, marketing and technology industry events. As President of Arlen Communications LLC, he has provided analyses about the development of applications and services for entertainment, marketing and e-commerce.
The smarter way to stay on top of the multichannel video marketplace. Sign up below.
Thank you for signing up to Multichannel News. You will receive a verification email shortly.
There was a problem. Please refresh the page and try again.