Internecine INTX: Talk Among Yourselves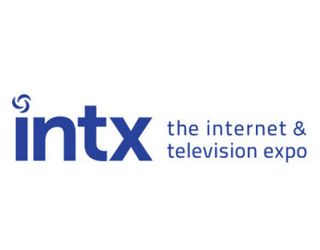 Of approximately 150 speakers who will take the stages at this week's INTX: The Internet & Television Expo, about 40 work for cable operators or industry organizations; 63 are from traditional vendors (mostly hardware, but some programming and business support companies); five are FCC commissioners; and nearly a dozen are financial analysts and trade publication editors.
Certainly, there's something to be said for hearing from industry insiders, but since the National Cable and Telecommunications Association said it wants to expand its reach into related fields, the scant 30 "outsiders" don't fulfill much of that vision. Some of them are from allied groups that hope to become vendors. A few are actually competitors, such as the speakers from AT&T and from Verizon-owned AOL.
Although the INTX agenda reflects a view that the future of TV lies in digital "apps," the transitional stress -- as seen on the event's schedule -- underscores current growing pains: modifying the revenue machine based on linear channels while injecting unknown factors that are shaking up the entire media/telecom industry. Many attendees will note the continued shrinkage of the turnout: this year's expected 9,000 visitors is almost exactly half the number of the 2006 crowd (a decade ago!) in San Francisco.
Several key developments are defining what this week's Cable Show, National Show, NCTA convention or whatever you call it is all about.
The Name
Although this is only the second year of the convention's "rebranding" into INTX, the convention agenda is still focused on the "T" (television), albeit with admirable allusions to the "I" (Internet). The NCTA's struggles with its own identify -- its plan for an association name change was smashed last month -- underscore the challenge of repositioning the organization and its marquee annual event.
For many digital businesses, this is still a cable show by any other name. Unlike CTIA -- The Wireless Association (formerly known as the Cellular Telephone Industries Association) or the Consumer Technology Association (previously the Consumer Electronics Association, the Consumer Electronics Manufacturers Association, the Consumer Electronics Group within the Electronics Industry Alliance and, long ago, the Radio Manufacturers Association), the NCTA has not been inundated with new players and divergent technologies. Like the other industries, cable has seen consolidation of operators and vendors, but the cabal that controls the cable world has not warmly encouraged new entrants (innovation, yes -- so long as operators manage what comes into their ecosystems). Hence, outsiders still see this as a cable (maybe broadband via cable) environment with a long entry path.
The Location
To meet the NCTA's tech/policy objectives, the venues should just alternate between Washington, D.C., and California.
While popular convention destinations such as New Orleans (the 2018 locale) and Chicago (last year) are nice getaways, today's realities mean that the convention should go to the targets rather than expect them to come to a distant city. Even Boston's high-tech environment doesn't sync with broadband's business needs. Washington (site of next year's show) assures a few hundred local policy-makers can be bused into the sessions and exhibits for a controlled exposure to industry messages.
The California years could be split between Northern and Southern to draw tech and content experts, respectively. And although the main downtown venues in Los Angeles and San Francisco have their merits, there are other options. For a show of INTX's size, one of the Silicon Valley convention halls (San Jose or Santa Clara) would bring the show even closer and be convenient to "nerd bird" flights into Norman Y. Mineta San José International Airport. The Los Angeles editions could be held on the Beverly Hills High School parking lot.
(BTW: This week's Boston timing is chaotic amidst two dozen graduation ceremonies at area academic institutions; in other words, avoid late May in a college town. Also: avoid competing with the advertising upfronts in New York, as is the case this week.)
The Agenda
The Spring Technical Forum allows engineering and operations executives to share technology experiences, which in turn encourages enough techies to show up and check out the appropriate vendor demonstrations (booths or more likely in private suites). Otherwise, the sessions are an increasingly broad smattering of info and ideas, some of it outsourced to groups such as re/Code and TED. Although these programs bring in a handful of celebrity speakers, overall the convention's podia are laden with industry mainstays.
As a further example of how outsiders assess the INTX show and its significance to them, the speaker from Google is surely a well qualified/appropriate "managing director." By contrast, at last month's NAB Show, Google sent a VP to address the crowd. The CEOs of Periscope and FanDuel attest that some top digital executives will come to tell their stories here. INTX just needs more of them. Even the much-anticipated "Lobstah Tank" start-up pitch sessions (akin to the "Shark Tank" TV show) are focused on Internet video and media content -- auguring the direction that outsiders envision for the industry.
The Exhibits
Never mind the incredibly shrinking "show" floor, now substantially occupied by stages, meeting rooms and other enticements to keep attendees within one giant hall. With the contraction of programmer's booths over the years, the exhibits are dominated by small booths.
Again, the focus on alternative viewing platforms is obvious, notably the "Watch TV Gallery," where Samsung and CTAM have set up an array of 100 Galaxy View tablets (18.4-inch screens), each running an authenticated TV eEverywhere channel. The objective is to demonstrate how easy it is to use mobile video platforms. Organizers expect that the exhibit will generate "a lot of conversation about wireless," with the implication that it will encourage the industry's development of WiFi and 5G services. Other exhibits include showcases of apps on third-party devices, such as Roku, Fire and Chromecast. It will be fascinating to see whether such examples are perceived as threats to conventional cable operations or opportunities to cash in on popular consumer platforms.
The Inspiration
There may be plenty of gee-whiz gizmos and high-minded speeches about the industry's future, but a sense of the "new version of the same old way of doing things" pervades the INTX agenda and show floor. While it's a profitable environment, and short updates such as the ones on the Imagine Park stage deliver some new ideas, the perceived value generally lacks the starry-eyed visions that once stimulated brave new thinking. True, today's mature business does not lend itself to the dreamy idealism of yore when everyone had a story about "how great it's going to be." (Aging aficionados may recall the CATV joke with that punchline.)
Sure, conventions in other industries bear the same burden of trying to stay fresh. Yet the whole intent of CES is to introduce not only new products but entire categories (DVDs a few decades ago, drones and virtual reality now, something else next year). Even the hoary NAB Show has reinvented itself to attract related industries (digital cinema, streaming media -- years before their public availability), which in turn attracted tech and market pioneers with lofty dreams.
To be fair, the bulk of those events also consist of new versions of familiar old products. But it's the new imaginations that generate the buzz that define those shows. When was the last time you came away from INTX or The Cable Show truly inspired? Even the VR at INTX largely represents potential cable adaptations of what's been seen elsewhere. Good enough, but not yet great.
Nonetheless, as an NCTA organizer explained about the transformation of the Cable Show, National Show, NCTA convention: "It doesn't change overnight."
Gary Arlen is president of Arlen Communications LLC, a Bethesda, Md., research and consulting company; he has attended the Cable Show, National Show, NCTA convention INTX for more than 40 years.
Contributor Gary Arlen is known for his insights into the convergence of media, telecom, content and technology. Gary was founder/editor/publisher of Interactivity Report, TeleServices Report and other influential newsletters; he was the longtime "curmudgeon" columnist for Multichannel News as well as a regular contributor to AdMap, Washington Technology and Telecommunications Reports. He writes regularly about trends and media/marketing for the Consumer Technology Association's i3 magazine plus several blogs. Gary has taught media-focused courses on the adjunct faculties at George Mason University and American University and has guest-lectured at MIT, Harvard, UCLA, University of Southern California and Northwestern University and at countless media, marketing and technology industry events. As President of Arlen Communications LLC, he has provided analyses about the development of applications and services for entertainment, marketing and e-commerce.
The smarter way to stay on top of the multichannel video marketplace. Sign up below.
Thank you for signing up to Multichannel News. You will receive a verification email shortly.
There was a problem. Please refresh the page and try again.