TV Everywhere Still Growing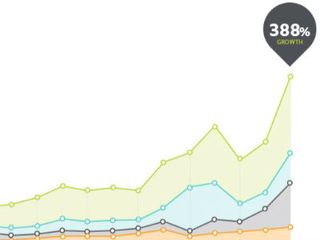 Despite a trend that is seeing more programmers, including CBS and HBO, launch or plan to launch over-the-top, direct-to-consumer subscription video products, usage of authenticated TV Everywhere services is still on the upswing.
According to Adobe's latest Video Benchmark Report, the total amount of online TV authenticated video starts spiked 388% in the second quarter versus the year-ago period, though those numbers did get healthy boosts in months that featured tent-pole, live sporting events such as the Winter Olympics, March Madness and the World Cup.
Adobe's report, based on 165 billion total online video starts and 1.53 billion TV Everywhere authentications across 250 U.S. pay-TV service providers, also found that broadcast and cable networks with direct-to-consumer online TV offerings saw their unique monthly viewership jump 146% across all online TV channels while the amount of online TV content watched per viewer grew by 55%. Adobe estimates that 105 TV channels now power more than 300 online TV sites and apps in the U.S.
With respect to authenticated video starts, gaming consoles and OTT access types jumped 194% year-over-year, while browser-based access shrank to 41%.
Other findings amplified that more and move video consumption is moving online. Adobe said its customers produced a record 38.2 billion video starts in the second quarter of 2014, up 47.3% year-on-year.
As device share goes, Adobe said smartphone video starts has surpassed tablets. But smartphones weren't the fast-growing video platform. That distinction belonged to gaming consoles and OTT devices, which saw usage skyrocket 127%. In comparison, smartphone online video starts grew 59%, while the tablet category slowed to 29%.
And content providers and MVPDs are paying the freight with ads at a greater rate, particularly when it comes to sports-related content. According to Adobe, viewers watched 2.08 ads per video start in the second quarter, up 25.8% year-on-year. During the quarter, the ratio of ad starts pre video start was 66% higher in sports content versus non-sports content.
The smarter way to stay on top of the multichannel video marketplace. Sign up below.