Rosenworcel Wants 100 Mbps as FCC Broadband Base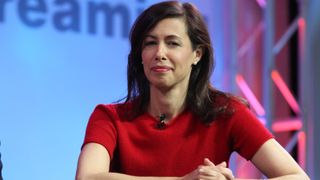 Keeping the FCC's national broadband standard at 25 Megabits per second is "insufficiently audacious," Commissioner Jessica Rosenworcel charged as the FCC issued its Notice of Inquiry for the 14th annual broadband deployment report (due in early 2019) on Thursday. She urged that the standard be set at 100 Mbps.
"It is time to be bold and move the national broadband standard from 25 Megabits to 100 Megabits per second," the senior Democratic Commissioner said, criticizing details of the inquiry, which "sets the stage for an unfortunate repeat of last year's Broadband Deployment Report." She challenged last year's report that found "clear evidence of 24 million Americans without high-speed service," suggesting that the Commission was wrong to consider that level to be "both reasonable and timely."
Rosenworcel also lamented that the 25 Mbps benchmark means that "the United States is not even close to leading the world."
Related: Innovation, Reliability, Connectivity Drive Broadband
"We need both a more powerful goal and a plan to reach it," she said in her lone dissent about launch of the Inquiry.
In its Notice of Inquiry, the FCC said that the 2019 Report will refocus its analysis on the deployment of fixed and mobile services.
The FCC reiterated the finding of its 2018 Report that 25 Mbps (with a 3 Mbps backpath) was "the appropriate measure to assess whether fixed services provides advanced telecommunications capability." In the mobile environment, the Commission said the minimum advertised speeds of 5 Mbps/1 Mbps were not fast enough to be called advanced telecommunications services. It said it will seek more input on these definitions.
Related: Microsoft, RTO Wireless Team on Rural Broadband Initiative
The NoI also seeks suggestions on more ways that the FCC can help to close the Digital Divide, including reduced barriers to investment and access to funding to build broadband facilities.
Comments on the Inquiry (GN Docket No. 18-238) are due by Sept. 10, with reply comments due on Sept. 24.
Weekly digest of streaming and OTT industry news
Thank you for signing up to Multichannel News. You will receive a verification email shortly.
There was a problem. Please refresh the page and try again.