Report: YouTube Red Has About 1.5M Paying Subs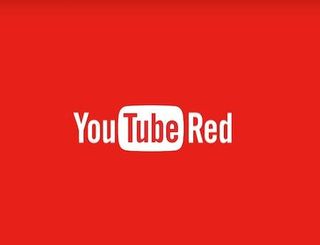 While getting people to pay for something they are used to getting for free is a steep hill to climb for any new service, YouTube Red has managed to gather about 1.5 million paying subscriber as of "late summer" and another 1 million who are on board for free trials, according to The Verge, citing multiple unnamed sources familiar with the service.
YouTube, which launched the $9.99 per month service last October (followed by the addition of a music app the next month and the intro of original fare in February 2016), isn't confirming the sub numbers in the report, but said it's pleased with the results.
RELATED: Can YouTube Red Make Some Green?
"We're pleased with momentum behind YouTube Red and we're seeing healthy growth of members each month," a YouTube spokesperson said in an emailed statement. "While we don't release or comment on speculative numbers, we're seeing strong engagement of the service in the four countries we've launched, leading us to invest in more originals series and movies for 2017 and increased marketing of YouTube Music."
While some reports hold that 1.5 million paying subs is dissapointing progress because it looks like a drop into YouTube's massive bucket of 1 billion monthly users, it also appears to be holding its own, at least when compared to how some other relatively new OTT subscription services have fared so far.
CBS All Access (launched in the fall of 2014) and the Showtime OTT offering (unleashed last July) had more than 2 million subs between them at the end of Q2. HBO Now enjoyed its "strongest quarter yet" in Q2 and is probably getting a nice boost from Westworld, but didn't release a new figure (HBO Now ended 2015 with about 800,000 subs).
Last week, Starz said its OTT offerings (via the digital distribution deal with Amazon that launched late last year and the standalone subscription OTT app launched in April) are approaching 1 million subs.
So by those yardsticks, YouTube Red appears to be in pretty good company, even if they aren't perfect apples-to-apples comparisons -- Starz, Showtime, and HBO are all using OTT to bring incremental growth to their existing, already highly penetrated sub bases by going after groups like cord-cutters and broadband-only homes.
But it's still relatively early days for YouTube Red, which is also using originals (it'll have released more than 20 original series and movies by year-end) and plans to reach other markets around the globe to help push the subscription needle.
Notably, YouTube Red's initial focus has been on the U.S., and has since expanded into New Zealand, Australia and Mexico, with more countries to be added to the mix next year. What's interesting to me is that 80% of the views from YouTube's free, ad-supported platform come from outside the U.S….so there's still a lot of the globe that Red hasn't tapped into yet.
According to YouTube, its original series are proving to be one of the leading drivers for Red subscriptions, claiming that viewership for them are rivalling some cable shows in the US.
And despite what's YouTube has been able to achieve (or hasn't, depending on your expectations) with Red so far, it also appears that major programmers like CBS have enough faith in YouTube's platform and its reach to sign on for a new virtual MVPD service reportedly to be called YouTube Unplugged.
The smarter way to stay on top of the multichannel video marketplace. Sign up below.