Can YouTube Red Make Some Green?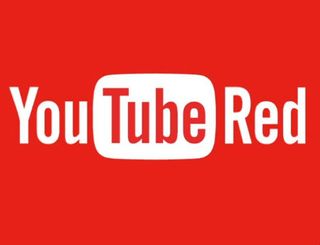 YouTube rolled out Red, its subscription-based OTT service in late October, and it stirred up controversy right out of the chute when some free YouTube channels, including several from ESPN, went dark due to some digital rights issues that surfaced in the wake of the new offering.
That's still an issue for YouTube, but The Wall Street Journal has shed some light on what the OTT giant has in mind next as it looks to stoke more interest in the new $9.99/month offering, reporting that YouTube is talking to studios and other content providers about licensing TV shows and movies.
If those talks bear fruit, then it follows that YouTube could create an SVOD service that could compete with Netflix, the current king of the category, as well as Amazon and Hulu.
OTT, whether from subscription or free-ad-supported models, is already fragmenting how video is consumed, so it's hard to say how well a super-charged version of YouTube Red would resonate with consumers.
Can YouTube put together something that's new and different enough to move the needle enough get existing Netflix or Hulu subs to switch services or add yet another service to their monthly OTT video nut? Is there enough of the pie to sustain everyone?
YouTube's purported plan has already drawn skepticism. VideoNuze's Will Richmond, for example, argues that "the world does not need another place to watch TV shows online. We already have Netflix, Hulu, Amazon Prime, TV networks' full episode players/apps, TV Everywhere services, HBO Now, iTunes, Google Play, etc, the list goes on and on."
It's hard not to agree. While YouTube is a huge brand, particularly for shorter-form fare, and is backed by a company with virtually bottomless pockets, I believe it will be extremely difficult for them to differentiate in the market rapidly. It would have to be a long-game play.
And if they shoot for exclusive digital deals, it's very likely that they'll have to overpay, which could then cause YouTube to raise its price…and that'll make it even more challenging for them to get subs on board, and stay there. And Richmond also points out that the best content is already spoken for by other digital distributors.
YouTube could go the same route as Amazon, Netflix and Hulu and try to stand apart with original content. And that option certainly isn't cheap, either, and there's no guarantee of success given how much great TV – from OTT and traditional programmers – is already flooding the market.
Can YouTube Red create a receipe for success in the saturated digital video market, or is just about any effort now viewed as too little too late?
The smarter way to stay on top of the multichannel video marketplace. Sign up below.
Thank you for signing up to Multichannel News. You will receive a verification email shortly.
There was a problem. Please refresh the page and try again.