Netflix Said to Be Getting Down With Downloading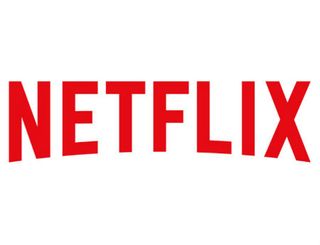 If you are a Netflix sub who travels a lot, some good news may be coming your way.
Once aloof on the idea, Netflix appears to be warming to a downloading option for some content, according to Light Reading.
That's not coming from Netflix directly, but from other industry folks who claim to be in the know, including Dan Taitz, the new COO of Penthera, the maker of a "Cache & Carry" video downloading platform that counts Comcast as a customer, and Dan Rayburn, EVP for StreamingMedia.com and principal analyst at Frost & Sullivan.
Netflix, meanwhile, isn't confirming (or denying) that it plans to offer a downloading option.
"While our focus remains on delivering a great streaming experience, we are always exploring ways to make the service better," Netflix's Anne Marie Squeo, said in a statement. "We don't have anything to add at this time."
If Netflix does allow for downloading, which assumes it has secured downloading rights for enough of its library to make it worthwhile, it would represent a bit of an about-face.
Neil Hunt, Netflix's chief product officer, argued last year to Gizmodo UK that downloading adds another layer of complexity and generally didn't see it as a "very compelling proposition." I would think that many Netflix subscribers are tech-savvy enough to figure out how to download a video, so that argument doesn't make much sense to me.
And there are the comments made to TechRadar in 2014 by Cliff Edwards, then Netflix's director of corporate communications and technology, who said "It's never going to happen," when asked when Netflix would allow for content to be viewed offline. Edwards is no longer with Netflix, so his opinion, at least when it comes to Netflix's future plans, doesn't really matter much anymore, but offers another lesson on why one should never say never.
Netflix has been travelling in a different direction. Rather than allowing downloads for offline viewing, Netflix did team up with Virgin America to allow streaming on select flights via WiFi on jets equipped with a high-capacity satellite-based broadband system from ViaSat.
But Netflix is apparently getting with the download program, perhaps realizing it's a feature that its subscribers actually want. Plus, supporting downloads has almost becoming table stakes rather than a competitive differentiator.
For example, Comcast lets its subs download a portion of its TV Everywhere library and allows for downloads of shows recorded to its cloud DVR system for X1. Amazon Prime also supports downloading for a portion of its library, and EPIX added that capability last fall. The new Starz app (for its OTT service and TVE offering) allows subs to download most of its library. Dish's new $99 portable video device, HopperGO, lets subs take DVR-recorded TV shows and movies on the road for offline viewing.
And Netflix has been opening up to the idea amid its global service expansion.
"We should keep an open mind on this," CEO Reed Hastings said in April during the company's Q1 earnings call with respect to downloading. "We've been so focused on click-and-watch and the beauty and simplicity of streaming. But as we expand around the world, where we see an uneven set of networks, it's something we should keep an open mind about."
The smarter way to stay on top of the multichannel video marketplace. Sign up below.
Thank you for signing up to Multichannel News. You will receive a verification email shortly.
There was a problem. Please refresh the page and try again.