Millennial Media Brands Fine-Tune Video Strategies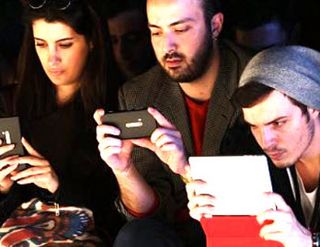 Developments this week at BuzzFeed, Vice and Spotify underscore the velocity of over-the-top activity and the race to reach young viewers. In the context of Comcast's rationale this month that millennial viewers were tuned to the Olympics via NBC's digital platforms, this week's flurry of OTT programming movement sets the stage for intense competition between new and old media as well as among the corporations that back them.
To be sure, this week's activities were largely structural and conceptual, not surprising for a languid summer week. But collectively, they are a reminder that OTT providers are aggressively going after audiences that cable and other multichannel platforms are losing.
BuzzFeed's plan to reorganize itself into Entertainment and News departments also demonstrates that new media companies are learning lessons from their predecessors. BuzzFeed CEO Jonah Peretti compared the split to Ted Turner's creation of TBS and CNN.
"Back in the day, all the big incumbents would criticize CNN and TBS and make fun of them, saying they were never going to make it and that they weren't legitimate," Peretti told Vanity Fair. "Ted Turner didn't care what anyone thought, and he built a news and entertainment empire side by side."
In his memo to staff explaining the restructuring, Peretti said the company cannot organize "around a format or technology." He said that going forward, the BuzzFeed ventures should "take full advantage of many formats and technologies."
"Having a single 'video department' in 2016 makes about as much sense as having a 'mobile department,'" Peretti said. "As digital video becomes ubiquitous, every major initiative at BuzzFeed around the world will find an expression as video, just like everything we do works on mobile and social platforms."
Under the new structure, the newly created BuzzFeed Entertainment group, headed by current BuzzFeed Motion Pictures president Ze Frank, will include video, lists, quizzes and micro-content. BuzzFeed News, under editor-in-chief Ben Smith, will handle global news, health and video news.
NBCUniversal invested $200 million into BuzzFeed last year, a reminder that old media recognizes where its viewers are heading.
At Vice, the signs of change are more speculative, fueled in part by some raucous remarks this week by CEO Shane Smith and a Wall Street Journal report that The Walt Disney Co. may acquire the 82 percent of Vice that it doesn't already own. Disney pumped $200 million into Vice last December.
Prior to delivering the prestigious MacTaggart Lecture at the Edinburgh TV Festival on Wednesday (Aug. 24), Smith told reporters that it makes sense to sell Vice while it is at "the peak of media valuations." But he added that Disney has not yet made an offer. The WSJ report put Vice's current valuation at nearly $4.5 billion. Smith suggested that Vice could be worth $50 billion in three or four years.
"If you look at the brands like Pixar, Marvel and Star Wars that have [sold] to Disney, they have all gotten bigger," Shane was quoted as saying in the WSJ.
On a more mundane level, Spotify -- known for its music dominance -- last week fulfilled its May promise to move into the video realm with original programming. Its first documentary series, Metallica: The Early Years, debuted last weekend. Chapter One (about 8 minutes long) includes exclusive interviews with the band plus archival footage. It was available on YouTube; the next three Metallica segments are available only on the mobile version of Spotify's app.
Spotify's Landmark series of video music stories will continue with a series on the Beach Boys's iconic Pet Sounds album.
The smarter way to stay on top of the multichannel video marketplace. Sign up below.
Contributor Gary Arlen is known for his insights into the convergence of media, telecom, content and technology. Gary was founder/editor/publisher of Interactivity Report, TeleServices Report and other influential newsletters; he was the longtime "curmudgeon" columnist for Multichannel News as well as a regular contributor to AdMap, Washington Technology and Telecommunications Reports. He writes regularly about trends and media/marketing for the Consumer Technology Association's i3 magazine plus several blogs. Gary has taught media-focused courses on the adjunct faculties at George Mason University and American University and has guest-lectured at MIT, Harvard, UCLA, University of Southern California and Northwestern University and at countless media, marketing and technology industry events. As President of Arlen Communications LLC, he has provided analyses about the development of applications and services for entertainment, marketing and e-commerce.