The Future of Television Is Now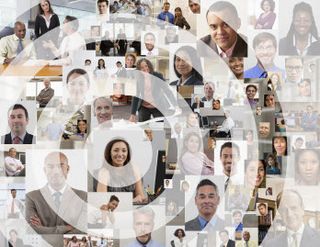 After attending last week's network television upfronts, it is hard not to recognize how advanced the business really is and how much of what we have been talking about for so long has become reality. Television is no longer just about ratings, units and GRPs, but rather about the ability to effectively utilize data and technology to target and measure more specific, granular audiences within best-in-class content and an array of alternative distribution formats.

The concept of buying audiences and hyper-targeting is not new. It has been a standard practice in digital marketing for some time and has more than proven its value to the market. However, we are now lifting these trends and tactics and applying them to television at full scale, thereby demonstrating the value with metrics far beyond impression delivery.

RELATED COVER STORY > Breaking Point: Advanced Ads Emerge as Traditional Linear Models Erode [subscription required]

Five years ago, targeting in television consisted of standard demography, and reaching those identified demos was heavily based on using the content as the surrogate for the audience.

Today, every major TV network has incorporated the necessary data sets into their portfolio that allows advertisers to understand how the content they are aligning their brands with delivers against highly customized, handpicked segments.

In many cases, the transaction is based on the delivery of the commercial to those specified audience segments. These are valuable tools but, more importantly, it gives advertisers choice and options, which is critical in this ever-changing, highly connected and fragmented marketplace.

While data may be the backbone of this television evolution, it is not the only contributing factor. Technology now has a seat at the table. Measurement is no longer limited to our standard sources and delivered in confined buckets. Advertisers have true crossplatform reach and frequency understanding available to them, which allows for the application of technology towards near and soon-to-be-real-time optimization.

When thinking about television, it's easy to keep the conversation focused on national networks and mass reach; however, it is important to recognize the role multichannel video programming distributors play in the transformation of TV.

Looking back again those five years, the notion of "addressable" targeting and campaign-level attribution were somewhere between a dream and a test. Today, more than 50% of U.S. TV households can receive a highly segmented message to the individual set-top box, with the results tied back to a sale.

Yes, we finally can identify households based on the type of car they drive, what brand of soup they purchase, what they watch on TV and even those who suffer from seasonal allergies. The identification and messaging to these homes is made possible through technology, data management and innovative business planning by many of our country's largest pay TV providers. `

This mechanism of targeting an attribution is right out of the digital playbook, but without the concerns surrounding fraud and viewability.

The most exciting part of the television business today is that nothing is off the table.

Applications that we thought would never surface are being built as we speak, and the vision of a data-driven, majority addressable and semi-automated marketplace is within our grasp.

When I speak to advertisers and they tell me they have moved beyond the "test and learn" stage, and are truly vested in a data and technology market, it only increases my confidence in the future of our business.

Nick Troiano leads a family of Cross MediaWorks companies focused on addressing the current and future needs of television advertisers. Those companies include Cadent, a leading provider of media, advertising technology and data solutions for both advertisers and pay TV providers; TCA (The Cross Agency), a data-driven performance-based marketing agency; and one2one Media, a newly formed company focused on expanding and streamlining the addressable video marketplace.

Image by John Lund/Getty Images.
Thank you for signing up to Multichannel News. You will receive a verification email shortly.
There was a problem. Please refresh the page and try again.