#CableInTheCommunity: Verizon, Cartoon Network Push STEM Initiatives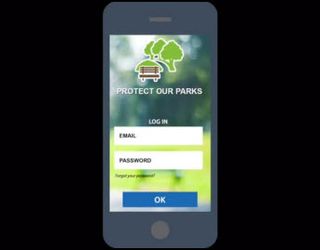 An app that New York City, among other metros, should look into was named Fan Favorite in Verizon's fourth annual Innovative App Challenge. POP, designed with urban and suburban communities in mind, aims to "Protect Our Parks," enabling citizens to send real-time alerts to city park officials when they spot needed clean-ups, repairs or other issues.
Interested city governments would have to negotiate with a tough crew, however: a team of students from Woodrow Wilson Middle School in Wyandotte, Mich. The Fan Favorite developers (based on 150,000 votes cast) were recognized last week alongside eight Best in Nation teams for creating mobile app concepts that aimed to solve a problem (like dirty or unsafe parks) in their schools or communities.
The winning teams – selected by a panel of judges assembled by the Student Technology Association – now get to work with experts from the MIT Media Lab to bring their concepts to fruition. They also earned donations of $20,000 to their sponsoring organization from the Verizon Foundation, to be used for STEM-related programs. The 2016 Innovative App Challenge begins in August.
In another STEM-driven program announced by a media company last week, Cartoon Network said it is launching a $30 million initiative to get kids interested in computer coding. The network will create STEM-inspired storylines involving coders and coding for Powerpuff Girls and another series (to be named later) and will also produce coding tutorials for kids age 6-11 featuring the two series' characters. Cartoon is creating the tutorials in partnership with Scratch, a project from the MIT Media Lab and the Scratch Foundation.
Cartoon's initiative is among the privately funded projects surrounding a three-year White House push to promote computer science education. "We've been doing a large amount of work with Hollywood and other media around the portrayal of who does this [computer] work," U.S. Chief Technology Officer Megan Smith said. "Many young people are not aware that computer science was founded by a broad set of people..."
Like the creators of POP.
Separately, in a demonstration of the "local" in local systems, Comcast employees in Flint, Mich., have been distributing water filters and holding bottled water drives to provide clean drinking water to their neighbors affected by the community's lead contamination crisis. The MSO has about 127 employees working in Flint, including 58 who live in the city.
Since Jan. 25 the MSO's local Flint service center and some 80 field service technicians have been handing out state-provided water filters to residents; they collectively distributed about 600 filters within the first three days.
Additionally, in what Tom Collins, senior VP for Comcast's Heartland Region described in a blog post as a "full court press," Comcast is holding a bottled water drive among its 4,000 employees across Michgan, and company techs are delivering the donations to Flint. The hands-on efforts are being supported by special content on a newly created local On Demand channel called "Flint Water" as well as Comcast-produced PSAs.
The smarter way to stay on top of the multichannel video marketplace. Sign up below.