AT&T Kicks Off DirecTV Now Ad Campaign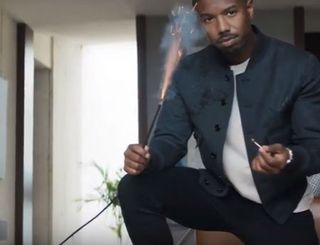 Looking to drive awareness for its OTT TV service, AT&T has kicked off a national ad campaign for DirecTV Now that stars Michael B. Jordan (Black Panther, Creed, Friday Night Lights).
The ads, created by BBDO, emphasize certain features of the OTT service, including that it does not require contracts or a traditional set-top box, and can be viewed in the home or on the go.
AT&T, which launched its first national DirecTV Now ad (with Mark Wahlberg) earlier this year, said the new digital-only campaign will initially be distributed on social media, with an iHeart Media integration planned to start next week. AT&T, an official noted, launched the new ad campaign on primarily digital platforms that's one of the key ways consumers discover and use the product.
"We want TV without all that old TV stuff," Jordan explains in a 30-second spot called Free. "We want live TV that's annual contract free, hardware free, commitment free, even couch-free…walls-free…pants free. Just completely free to be free-free."
In another, called Cable B. Ware, Jordan lights a fuse in the form of a cable attached to an old set-top box with an explosive ending.
You can watch the ads below:
"Free"

"Contracts B. Gone"
"Can You B.Lieve It"
"Cable B. Ware"
Weekly digest of streaming and OTT industry news
Thank you for signing up to Multichannel News. You will receive a verification email shortly.
There was a problem. Please refresh the page and try again.