Amazon's Streaming Deals Come at a Cost, BTIG Contends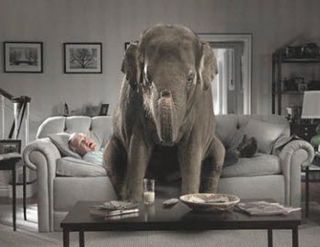 HBO, Showtime and Starz are merely using Amazon Channels as an intermediary to reach viewers, substituting for the role played by conventional multichannel video programming distributors rather than providing true "direct-to-consumer" services, according to a new research note from BTIG Research's media/cable analyst Richard Greenfield.

He calculated that half of HBO Now subscribers and 75% of Starz viewers watch those networks' shows via Amazon Channels, a service for Amazon Prime members, while "the vast majority" of Showtime online viewers come in via Hulu add-ons, he said.

These factors auger early signs that virtual MVPDs "are cannibalizing" traditional cable, satellite and telco TV operators -- an "elephant in the room" topic that "nobody talked about at the 2017 TV Upfronts," Greenfield said.

At the same time, the ease of cancelling vMVPD accounts should make investors cautious about "who is in/out of each bundle" since subscribers don't need to commit to a full year at any time.

Amazon, Netflix, Hulu and over-the-top video factors constitute six of the "baker's dozen" topics in Greenfield's June "media thoughts."

"Direct-to-consumer has failed for cable networks," Greenfield said, refuting network programmers who "talk about their direct-to-consumer strategy and focus on their early success stories. "DTC is really just new, wholesale relationships. ... While it is phenomenal that premium channels such as HBO, Showtime and Starz are adding paying subscribers, they are not building a direct-to-consumer relationship."

He also pointed out that Amazon itself is a program producer. It can use its massive data analysis to monitor the choices of premium network customers and use that intelligence to commission its own, competitive programming.

In other OTT analyses, Greenfield compared the "bandwidth disparity" in usage of Netflix vis-à-vis Amazon and Hulu, noting that, "despite increased competition, Netflix's ability to identify and either license or produce 'buzzworthy' content appears far better than its peers'."

He said he expects that Hulu's 2018 plan to revamp its next-day-delivery of ABC, Fox and NBC shows (for a higher fee) will convert Hulu into a "direct copy of Netflix and Amazon Prime Video," offering a combination of original programming and archived broadcast network shows.

Live and Cheap
Another new Amazon initiative -- which surfaced after BTIG published its June report -- could further appeal to cord-cutters seeking to reduce their media bills. The Greenfield analysis came within days of Amazon's announcement that it will offer Prime subscriptions for about half price (roughly $6 per month) to low-income customers, such as families who receive public assistance. That plan was greeted by an array of opinions, seen by some as an effort to move beyond mid- and upscale customers into the "Walmart shoppers" category -- many of whom may want to reduce their cable expenses.

Greenfield said cord-cutters are "embracing vMVPDs" with expectations they bring from the "legacy MVPD ecosystem." In particular, viewers expect live, real-time programming and easy-to-access program guides. As vMVPDs grow, "the majority of subscribers are going to be coming from the legacy MVPD ecosystem and they will want live TV surfaced faster, not to mention a traditional program guide such as Sling just added."

Greenfield's latest commentary reiterates a point he made in April, when he emphasized that Amazon's growing subscription relationships give it advantages that "legacy media executives need to pay attention to." At that time, he cited Amazon's chief financial officer Brian Olsavsky, who observed that the "volatility" in Amazon Prime activity was coming from the growth in digital video and music, and other digital services.

Greenfield concluded his current analysis by citing the power of Amazon's brand plus its "deep pockets, willingness to think longer-term than most other companies and incredible consumer data." Acknowledging that Amazon has stumbled in its early attempts to enter some categories, he warned that the company is "capable of iterating until they succeed."
The smarter way to stay on top of the multichannel video marketplace. Sign up below.
Contributor Gary Arlen is known for his insights into the convergence of media, telecom, content and technology. Gary was founder/editor/publisher of Interactivity Report, TeleServices Report and other influential newsletters; he was the longtime "curmudgeon" columnist for Multichannel News as well as a regular contributor to AdMap, Washington Technology and Telecommunications Reports. He writes regularly about trends and media/marketing for the Consumer Technology Association's i3 magazine plus several blogs. Gary has taught media-focused courses on the adjunct faculties at George Mason University and American University and has guest-lectured at MIT, Harvard, UCLA, University of Southern California and Northwestern University and at countless media, marketing and technology industry events. As President of Arlen Communications LLC, he has provided analyses about the development of applications and services for entertainment, marketing and e-commerce.