'Wonder Woman 1984,' 'The Little Things' Top Vudu and FandangoNow Sales Charts, Validate WarnerMedia Release Strategy
Movies lead rental and sale rankings despite day-and-date release on SVOD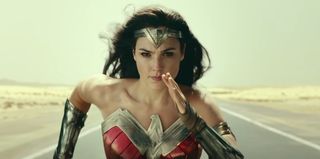 (Image credit: WarnerMedia)
Almost three month after its initial day-and-date release of Wonder Woman 1984 on HBO Max set aflame the hair of filmmakers, talent guild leaders and other Hollywood stakeholders, WarnerMedia's distribution strategy has received yet one more bit of validating news.
Comcast said WW84 was the top earning title on transactional service Vudu for the week ended Sunday. The movie was the No. 2 ranked selection on Comcast's other rental and sale platform, FandangoNow, for the week. The No. 1 FandangoNow title? The Little Things, the WarnerMedia serial-killer drama, another day-and-date release, that's still available on HBO Now.
The Vudu and FandangoNow rankings don't break out what the movies actually earned on the platforms, of course.
To date, WW84 has earned over $165 million in global box office, while The Little Things has made just more than $28.5 million.
"Some of our industry's biggest filmmakers and most important movie stars went to bed the night before thinking they were working for the greatest movie studio and woke up to find out they were working for the worst streaming service," filmmaker Christopher Nolan said in early December, two weeks before WW84's Christmas Day release.
Yeah. Sucks.
WarnerMedia just upped the growth guidance for HBO Max, and is now suggesting it could reach 150 million subscribers by 2025.
The smarter way to stay on top of the streaming and OTT industry. Sign up below.
Thank you for signing up to Next TV. You will receive a verification email shortly.
There was a problem. Please refresh the page and try again.