Will 'The Last of Us' Be the Last of HBO's Great Run? (Bloom)
Warner Bros. Discovery keeps hacking at its farm system, but can it keep finding enough big-league creative talent to take the big swings executives say they plan to keep taking?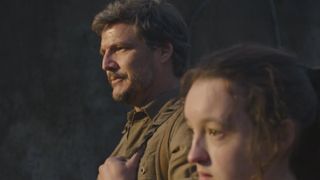 (Image credit: HBO)
This past week marked the last season 1 episode of The Last of Us, a landmark TV adaptation of a hit video game that has set viewer records for Warner Bros. Discovery's premium cable service HBO and its streaming sibling, HBO Max.
It's also the last days of Major League Baseball Spring Training, where minor league hopefuls get their last chance to make the bigs before shipping back to bush league ball's bus rides, Motel 6s and Denny's budget entrees.
The confluence of these two moments in entertainment got me thinking about what WBD is creating, and what kind of team will be doing it, in the years to come. Building and sustaining a deep team with a productive development pipeline is hard.
Tearing one up, disrupting its chemistry, or starving it of resources, is easy and far too common, in both Hollywood and in baseball.
Will The Last of Us end up being one of the last great shows we can expect from a radically slimmed down HBO/Warner Bros. team? As WBD keeps laying off talented players, will it keep finding enough big-league creative talent to take the big swings executives say they plan to keep taking? Or are we headed to a future HBO more Denny's and Motel 6 than, say, the resorts of White Lotus?
There's no doubt CEO David Zaslav and CFO Gunnar Wiedenfels have earned their green eyeshades and chainsaw reputations. The audacious corporate shell game that created WBD almost exactly a year ago also shouldered $55 billion of debt from AT&T, extracted Discovery from its parlous position as a cable-dominated media company, and set off a tumultuous 12 months of layoffs, sell-offs, write-offs, restructuring, shuttering and shelving.
In the next week or two, WBD will embark on another bit of ledger legerdemain, mushing together HBO Max and Discovery Plus streaming services into something reportedly, if inexplicably, to be called Max.
Amid all that sits HBO, half a century old and long the home of a certain kind of Emmy-dominating, culture-crashing quality TV that competitors rival only sporadically. But HBO and especially HBO Max were hardly immune to WBD's cuts. Most HBO Max originals have already been shut down, for instance, sometimes in brutal ways.
Zaz and the Wieds may have secured a hefty tax write-off last August in mothballing the $90 million Batgirl, which they deemed unlikely to do well in theaters. Very rational, but such moves have bruised the sensibilities of many free-agent creatives who now wonder whether they can still trust HBO/HBO Max with their next project.
In the free-agent game, in baseball and Hollywood, money talks. Can HBO spend the money needed to lock up those big projects, and get them on the field? Can it deliver the kind of team that fans expect, especially if they have to pay $15 or $20 a month on the future Max?
Building a team of great players/shows not only takes money and time, but good timing, as well. And given the crapshoot of show development, it typically takes a lot of projects in development at once, searching for the few all-stars that can be a hit. Development of The Last of Us is a great example.
The original project started at developer Naughty Dog way back in 2009, led by by creative director Neil Druckmann, who wrote and co-directed. After four years of work, it debuted as an extremely cinematic and story-driven game in 2013. It was an immediate hit, winning a raft of awards and selling more than 17 million copies, spawning a sequel, animated shorts, and even, coming next week, a revamped Windows PC version.
What Druckmann and key collaborators including lead voice actors Ashley Johnson and Troy Baker created was a deeply cinematic project that worked on just about every level, with critics and fans celebrating its performances, story lines, visuals, music, and sound.
Weirdly, for a project that had realized such movie-level ambitions, turning The Last of Us game into a hit TV series took a long time. A movie adaptation was first announced in 2014, but ended up in development purgatory for several years.
The project got new life in 2019 after producer Craig Mazin, a fan of the game, was introduced to Druckmann. Within days, they had reshaped the project into an episodic series, and pitched it to HBO, which announced in 2020 that a TV show was coming.
Filming, at a whopping cost of $10 million to $15 million per episode, didn't start until early 2021. And all along, various executive producers, directors and stars came and went as Druckmann and Mazin tried to assemble a winning team.
Oscar winners Matthew McConaughey and Mahershala Ali turned down the Joel role. Then Pedro Pascal, a hot property after starring in two seasons of The Mandolorian, became available, thanks to a dispensation from his bosses at Disney Plus. He chose The Last of Us role over several competing offers, in part to work with Mazin and perhaps also because of the reported $600,000 per episode payday.
HBO has the project in part because of what it has been. Both Mazin and Pascal's co-lead Bella Ramsey come from previous HBO projects, him for making Chernobyl, her for a key role in later seasons of Game of Thrones.
Can we expect HBO and WBD to spend $15 million per episode on the next big promising project, or $600,000 on its star, or take years to develop a bunch of projects, looking for the next Last of Us among some banjo-hitting minor leaguers? Does talent such as Mazin or Ramsey stick around for the next big swing if dollars are tight, teams are leaner, and prospects for success more complicated?
None of this is likely to manifest in the next few months. Hollywood development cycles are notoriously slow, and the pipeline still has years-old projects in it moving forward. Meanwhile, WBD executives are squeezing as much juice as they can from the glories of HBO Past.
To start, the second Last of Us game provides "more than a season of television," Mazin has said, built around the narrative bones from the game's sequel and related content. Together, that material includes, as Slate put it, "a coming-of-age story, a war story, two different love triangles, a prison break, cultists, bandits, slavers, and homophobes," plus the (SPOILER ALERT) abrupt departure of a major character.
So, that gets HBO a couple of big programming fence posts for the next three or four years.
Same with House of Dragons, itself a spinoff of one of Game of Thrones. It should be around for a few more seasons, though other spinoffs have already been given the Red Wedding treatment.
WBD also recently announced a deal with Embracer Group, which now controls Saul Zaentz's long-held rights to movie versions of The Lord of the Rings books and The Hobbit. WBD announced in February that it plans to make more LOTR movies, set in the same "age" as the books, but somehow different.
The first time around, those rights fueled six hugely popular and frequently Oscar-winning films from Peter Jackson and wife/collaborator Fran Walsh. Collectively, the films grossed $5.9 billion in theaters worldwide and goodness knows how many billions more in DVDs.
WBD also hopes to get the Jackson/Walsh/WETA team back together to do it again. They may be available, for the right price. But they will have to find new stories in Tolkien's books that aren't already being told by Amazon Prime Video, which has its own hugely successful TV series, last year's The Lord of the Rings: The Rings of Power, set in a previous age of Tolkien's world.
Rings of Power ended up as the most expensive TV series ever, which shows what a rich owner can do for your team. It also became the most-watched show on Amazon.
We'll soon see what results from the WBD deal. In baseball terms, will it be like the difference between Steven A. Cohen, the hedge-fund billionaire who bought the Mets versus, say, the penurious Pittsburgh Pirates owner, Robert "Bottom-Line Bob" Nutting?
There are reasons for continued skepticism of WBD's IP-recycling strategy. DC may have new leadership that definitively walked away from previous stars such as Superman's Henry Cavill. But the Shazam sequel that debuted last weekend (admittedly a leftover from the previous regime) was getting a lukewarm critical response (53% on Rotten Tomatoes), and a decent-but-not-great audience reaction (87%).
Of course, hand-wringing about future HBO may soon be entirely beside the point. About a year from now, the deal-making restrictions in the Reverse Morris trust that created Warner Bros. Discovery will expire.
At that point, in what likely will be a very different media landscape than even right now, Zaslav, Wiedenfels, and the WBD board will get a chance to just get out, selling to Comcast perhaps or maybe private equity will take a swing at some rollup of late-stage media companies, just in time for more reorganizations, restructuring, and platform milking. Batter up!
The smarter way to stay on top of the streaming and OTT industry. Sign up below.
David Bloom of Words & Deeds Media is a Santa Monica, Calif.-based writer, podcaster, and consultant focused on the transformative collision of technology, media and entertainment. Bloom is a senior contributor to numerous publications, and producer/host of the Bloom in Tech podcast. He has taught digital media at USC School of Cinematic Arts, and guest lectures regularly at numerous other universities. Bloom formerly worked for Variety, Deadline, Red Herring, and the Los Angeles Daily News, among other publications; was VP of corporate communications at MGM; and was associate dean and chief communications officer at the USC Marshall School of Business. Bloom graduated with honors from the University of Missouri School of Journalism.