TCA 2018: FX's Landgraf Talks Louis C.K., Disney and Peak TV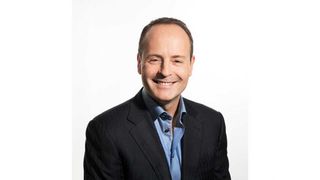 Complete Coverage: 2018 TCA Winter Press Tour

Pasadena, Calif. — FX Networks chief John Landgraf addressed the Louis C.K. sexual misconduct controversy, Disney's deal to buy FX and the status of peak TV, during FX's portion of the 2018 TCA winter press tour Friday.

Landgraf said FX's internal investigation into Louis C.K. found that there weren't any incidents of sexual misconduct while C.K. worked with FX.

"We did not find any issues, complaints or instances of misconduct of any kind during the eight years we worked together," he said.

The investigation was launched after allegations of sexual misconduct against C.K. were reported in the New York Times last November. C.K. subsequently confirmed the allegations were true, resulting in FX severing ties with C.K.

The CEO of FX Networks and FX Productions and recent inductee into the B&C Hall of Fame said FX has been working for a while on sexual harassment policies.

"We've been really vigorous about encouraging reporting, about investigating, and we view this as a no tolerance workplace," said Landgraf.

"It's our responsibility to provide a safe working environment," he added.

In 12 to 18 months, Landgraf's working environment could change if Disney's deal to buy Fox assets, including FX, closes. But Landgraf said he is optimistic.

TCA 2018: Fox TV Execs Say 'Business as Usual' Until Disney Deal Closes

"I can look at history and I can say that I think that Disney, under Iger's leadership, I think Disney has been a very good steward of brands that it's bought," he said, citing Pixar as an example.

"That FX and Disney's brands are so different from each other is a good thing," he added. "Because it means that what it is that we do and the expertise that we have doesn't exist currently inside that company."

Landgraf also used the executive session to give critics his annual update on peak TV. In 2017, there were 487 scripted TV series, according to FX Networks Research, a 7% increase over the 455 scripted series in 2016.

Of the 487 shows, 175 came from basic cable, 153 from broadcast, 117 from online services and 42 from pay cable.

Other highlights from the session included:

—On Better Things without Louis C.K.: "Look it's Pamela's show. These are her stories. This is her life. Louis was her co-writer. She's going to have to write them all herself or find another co-writer. But she's the font. She's the creative engine of that show and that doesn't change."
—Fargo will be back in 2019, said Landgraf.
—Landgraf said he doesn't know whether Louie will return to FX's streaming service. The series was pulled in the wake of the Louis C.K. scandal. "It still art. Maybe art of a different kind," he said.
Broadcasting & Cable Newsletter
The smarter way to stay on top of broadcasting and cable industry. Sign up below.
Thank you for signing up to Broadcasting & Cable. You will receive a verification email shortly.
There was a problem. Please refresh the page and try again.