Huawei, Qualcomm and Samsung Endorse MPEG-5 Video Codec
By Tom Butts
MPEG-5 HEVC targets UHD resolutions over streaming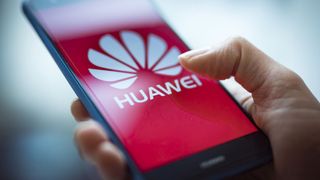 (Image credit: Huawei)
Three of the world's largest manufacturers of consumer electronics have officially approved a new video codec designed to deliver high resolution video, including 4K UHD, 8K, VR, AR and HDR content. The MPEG-5 EVC standard is a video coding standard for ISO/IEC Moving Picture Experts Group (MPEG).
Huawei, Qualcomm and Samsung announced the approval of MPEG-5 Essential Video Coding (EVC) last week and said they will collaborate to promote the new standard and  "reaffirmed their commitments to offer fair, reasonable and non-discriminatory terms for their respective essential patent claims covering this standard." The companies said they will announce their respective licensing terms for MPEG-5 EVC within two years.  
PLUS: 8K: Delivery Challenges and Industry Readiness
"The MPEG-5 EVC standard is expected to be a great video codec for emerging delivery protocols and networks, such as 5G, enabling the delivery of high-quality video services to an ever-growing audience by providing improved coding performance," the companies said in their announcement.
This story originally appeared in Next TV sibling publication TV Technology. 
The smarter way to stay on top of the streaming and OTT industry. Sign up below.
Thank you for signing up to Next TV. You will receive a verification email shortly.
There was a problem. Please refresh the page and try again.