HBO Max Usage 70% Higher Than HBO Now, WarnerMedia Says
Company also says 'Friends' is the most viewed show in the platform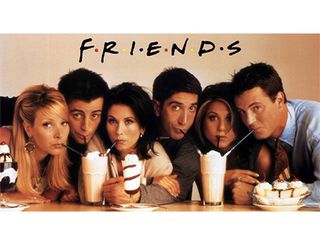 (Image credit: WarnerMedia)
Two months into its launch, HBO Max is generating 70% more time spent on platform than legacy service HBO Now, operator WarnerMedia said in a brief data download Monday.  
WarnerMedia also said that HBO Max, which includes content from the broader WarnerMedia spectrum of companies, skews younger than HBO Now, with 23% of the audience between the ages of 18-23 years old.
Beyond those platform tidbits, WarnerMedia disclosed a top 10 list of the most popular shows on HBO Max to date, although it didn't include any viewership data. 
Friends, a show that debuted before at least 23% of the HBO Max audience was even born, tops the list. 
The HBO Max self report is augmented by a new graphic supplied by Reelgood, numerically showcasing how much more content HBO Max has over its predecessor.
The smarter way to stay on top of the streaming and OTT industry. Sign up below.
Thank you for signing up to Next TV. You will receive a verification email shortly.
There was a problem. Please refresh the page and try again.