Entropic CEO Found Guilty Of Assault Infraction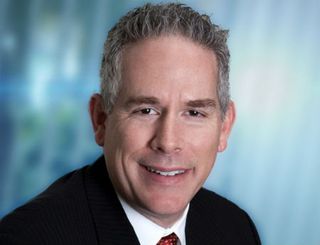 Update: In August 2018, the judge in Summit County, Utah, who had dismissed two of the original charges and reduced the third charge to an infraction ordered the records of Patrick Henry's arrest, investigation and detention in the case to be expunged.
A Utah court found Entropic Communications president and CEO Patrick Henry guilty of assaulting Beverly Hills Nannies star Ariane Bellamar, but reduced the charge from a misdemeanor to an infraction, while also dropping two of the other charges – damage or interruption of a communication device, and criminal mischief.
According to multiple reports, the court fined Henry $400, and is requiring him to complete 40 hours of community service, and undergo alcohol and anger management assessment. Because an infraction is not considered a criminal charge, Henry will serve no jail time as a result of the court's decision, which was handed down on June 19.

Entropic's board of directors said it was confident in Henry's ability to lead Entropic, a San Diego-based company that specializes in set-top silicon and Multimedia over Coax Alliance chipsets (see below for the company's full statement).
The original complaint, filed in Utah's Summit County Justice Court on February 11, alleged that Henry became intoxicated and, in a jealous rage, assaulted Bellamar on January 23 in Park City. She earlier told RadarOnline.com, a celebrity news site, that she met Henry through the MillionaireMatch.com dating site and joined him in Park City for the Sundance film festival. Henry was charged with three Class B misdemeanors: assault, damage of a communication device, and criminal mischief. Henry denied assaulting Bellamar, alleging she was intoxicated, and that her statements were not consistent with the facts.
In an 8K filed on June 23, Entropic noted the company and Henry amended the exec's employment agreement on June 20 to clarify the conditions under which Henry's employment may be terminated "for cause."
"In summary," the filing explained, "the Amendment updates the definition of "Cause" for termination to add that, in addition to the previously enumerated reasons, "Cause" exists if Mr. Henry is convicted of any felony or misdemeanor charge asserted after the date of the Amendment which, in the good faith judgment of the Company's Board of Directors, adversely affects the business reputation of the Company."
In a statement, Entropic said it is standing behind Henry, who has served as Entropic's president and CEO since 2003:
"Entropic's Board of Directors is confident in Patrick Henry's ability to lead Entropic. The Board closely monitored Mr. Henry's personal matter. Two of the charges were dismissed and the remaining charge was reduced from a misdemeanor to an infraction, the lowest charge permitted under Utah law. The Board continues to believe Mr. Henry has the right experience, track record, domain expertise and skillset to continue in his current role as Entropic's President and Chief Executive Officer. The Board did amend Mr. Henry's employment agreement to add reasons that could allow the Board to terminate his employment without severance. Mr. Henry has assured the Board that he is 100% focused on running the business and keeping the Company focused on its strategic priorities. The Company does not intend to comment further at this time."
The smarter way to stay on top of the multichannel video marketplace. Sign up below.
Thank you for signing up to Multichannel News. You will receive a verification email shortly.
There was a problem. Please refresh the page and try again.