Entropic CEO Charged With Assault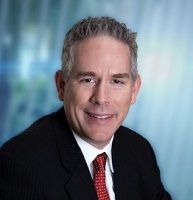 Patrick Henry, the president and CEO of set-top chipmaker Entropic Communications, has been charged with assaulting Ariane Bellamar, a model who had appeared in ABC Family reality TV series Beverly Hills Nannies, according to multiple media reports.
The complaint, filed in Utah's Summit County Justice Court on February 11, alleges that Henry assaulted Bellamar on January 23 in Park City. She told RadarOnline.com, a celebrity news site, that she met Henry through the MillionaireMatch.com dating site and joined him in Park City for the Sundance film festival.
She alleged that Henry became inebriated and proceeded to become "very jealous of the attention his friends were paying me" before assaulting Bellamar later that evening in a cabin they were sharing. Bellamar also provided the publication with photos of bodily bruising and other injuries that, she claimed, were the result of the alleged assault by Henry.
According to the complaint, Henry was charged with three Class B misdemeanors: assault, damage of a communication device, and criminal mischief. A pre-trial conference is scheduled for March 18.
In a statement to RadarOnline posted Wednesday (February 12), a spokesperson for Henry said the exec did not assault Bellamar and that Henry will be vindicated when all the facts are known.
"The statements made by Ms. Bellamar are not consistent with the facts. Mr. Henry did not attack or assault her," a spokesperson told the publication. "Ms. Bellamar had been drinking heavily and was intoxicated before dinner; she continued to drink during and after dinner. We are confident that when the facts come out, they will validate that Mr. Henry neither attacked nor assaulted her."
Henry, Entropic's president and CEO since 2003, has led the company through a string of acquisitions, including its $65 million purchase of Trident Semiconductor in 2012, that have morphed the silicon from a MoCA specialist into a more diverse set-top chipmaker. Of recent note, Entropic has focused product efforts on the Reference Design Kit, a pre-integrated set-top software stack that is being managed by Comcast and Time Warner Cable. According to his company bio, Henry has been recognized by Ernst & Young as Entrepreneur of the Year, named one of San Diego's "Top Influentials," and named Most Admired CEO by the San Diego Business Journal.
"Entropic is aware of the personal matter concerning Patrick Henry. The Company's Board of Directors continues to review the situation and does not intend to comment further at this time," Entropic said in a statement to Multichannel News.
Update: In June 2014, two charges against Henry in this case were dismissed and the third charge was reduced to an infraction from a misdemeanor. Henry was convicted of the infraction but, in August 2018, the same judge, in Summit County, Utah, ordered the records of Patrick Henry's arrest, investigation and detention in the case to be expunged.
The smarter way to stay on top of the multichannel video marketplace. Sign up below.
Thank you for signing up to Multichannel News. You will receive a verification email shortly.
There was a problem. Please refresh the page and try again.