Disney Plus Unveils Marvel Series Trailer During Super Bowl
'The Falcon and the Winter Soldier,' 'WandaVision,' 'Loki' previewed during 30-second spot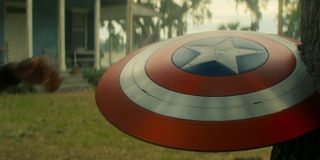 (Image credit: Disney+)
Streaming service Disney Plus unveiled the first commercial spot promoting its upcoming Marvel Studios series during last night's Super Bowl telecast.
The 30-second spot featured quick looks at three of its Marvel-based original series, The Falcon and the Winter Soldier, WandaVision and Loki. No premiere dates were provided during the spot.
We'd love to stay in touch, sign up for the NextTV team to contact you with great news, content and offers.
Thank you for signing up to Next TV. You will receive a verification email shortly.
There was a problem. Please refresh the page and try again.