CTA to Hill: Preserve, Protect & Defend Sec. 230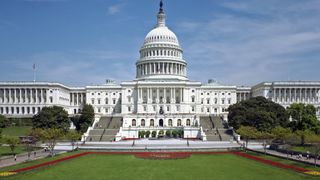 With legislators in both parties suggesting it might be time to revisit, or even deep-six social media platform's Sec. 230 shield from liability over third-party postings, the Consumer Technology Association reminded Congressional leaders Tuesday (Oct. 15) of what it said was the section's "unique role in fueling innovation." 
That came in a letter to the leadership of the Senate Communications and Consumer Protection subcommittee in advance of an Oct. 16 hearing on that legal immunity, where execs from Reddit and Google are expected to make similar arguments for the value of preserving the protection. 
Related: Tech Groups Warn About Gutting Sec. 230 
In the CTA letter, CTA senior VP Michael Petricone said that Sec. 230 "establishes the common-sense principle that responsibility for online speech lies with the speaker, not the platform." 
Further, he said, and just as important, it allows platforms to remove offensive, obscene or hateful speech without liability. 
He also pointed out that Sec. 230 does not mean sites can host copyright-infringing material, or that they can host content that violates criminal law. 
Petricone "implored" the committees "to protect America's startups and entrepreneurs by safeguarding and preserving Section [230]." 
CTA said that, without Sec. 230, social media platforms would have to over-moderate and take down controversial, but lawful speech. 
The subcommittees had invited U.S. Trade Representative Robert Lighthizer to testify at the hearing on the section and trade agreement, but he declined. 
Back in August, the bipartisan leadership of the committee asked Lighthizer, the Trump Administration's chief trade negotiator, not to "export" language mirroring the current Sec. 230 (Communications Decency Act) protection of websites from liability for third party content.   
Both Democrats and Republicans are pondering whether that liability protection should still apply, and they don't want it to be boilerplate in trade agreements struck by the Administration, in particular its current appearance in the United States-Mexico-Canada Agreement (USMCA).   
But Petricone begged to differ. He said it is "entirely appropriate" to include the vital section in trade agreements, including in the USMCA. 
"It is ironic that while competitors like China are spending billions to catch up with American technology companies, some in Congress are contemplating dismantling the very legal structure that makes our leadership possible," he said, pointing to author and cyber expert Jeffrey Kosseff, who called Sec. 230 "the twenty-six words that created the internet." 
The reference is to the heart of the Communications Decency Act, Sec. 230 (c)1: "No provider or user of an interactive computer service shall be treated as the publisher or speaker of any information provided by another information content provider." 
The smarter way to stay on top of the multichannel video marketplace. Sign up below.
Thank you for signing up to Multichannel News. You will receive a verification email shortly.
There was a problem. Please refresh the page and try again.