AT&T Loses Another 886K Linear Pay TV Customers in Q2
Introduction of new Android TV-powered AT&T TV service fails to stem the blood loss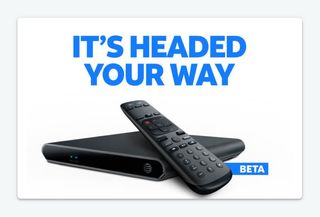 (Image credit: AT&T TV)
AT&T said it lost another 886,000 customers in the second quarter across its "premium video" portfolio, a grouping that includes linear pay TV services DirecTV, U-verse TV and AT&T TV. 
The attrition represents an acceleration from the 778,000 premium video customers AT&T lost in the second quarter of 2019. It lost 879,000 customers in the first quarter. 
AT&T announced across-the-tiers price increases for AT&T TV and DirecTV earlier this month. It is no longer selling U-Verse TV. 
The company also reported another 68,000 lost subscribers for its virtual pay TV service, AT&T TV Now, with its base whittled to just 720,000 customers as of the end of June. 
AT&T's revenue from pay TV video was down 13.2% to $7 billion in the second quarter. The company attributed it to the subscriber declines, as well as the impact of COVID-19 on advertising, commercial revenue and "certain fees."
Also read: AT&T TV: Everything You Need to Know About the Streaming Version of AT&T's Premium Pay TV Service
Last year, ahead of the March national rollout of AT&T TV, company executives expressed hope that the new IP-based service would stem the steady customer losses being experienced by decaying satellite TV brand DirecTV, as well as U-verse, a pay TV product AT&T no longer sells to new customers. 
While AT&T TV now certainly hasn't reversed the company's linear pay TV fortunes, AT&T does credit it for sales of bundled fiber broadband services—AT&T announced the addition of 225,000 fiber-based high-speed internet customers in Q2. 
The smarter way to stay on top of the streaming and OTT industry. Sign up below.
Thank you for signing up to Next TV. You will receive a verification email shortly.
There was a problem. Please refresh the page and try again.