Wireless Content, Distribution Examined (and Promoted) at Global Conference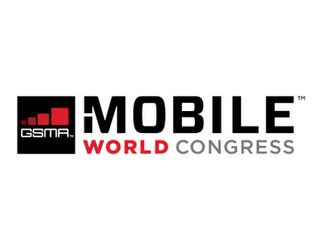 "It's kind of hilarious that MWC and GDC happen at the exact same time. All of these headset makers need some sort of telepresence app to be in both places at once," media guru/author Robert Tercek posted from Barcelona on Tuesday, including a selfie wearing a new HMD.

(For those who cannot await the Leslie Ellis "Translation Please" explanation, those acronyms refer to the simultaneous Mobile World Congress in Barcelona and the Game Developers Conference in San Francisco this week, and lastly to the Head Mounted Display, an integral device for VR, err, Virtual Reality.)

The proliferation of equipment dominated the Barcelona buzz, especially a few Samsung, LG, Huawei and Sony handsets that stood out in an increasingly competitive hardware market (plus a revamped oldie from Nokia). A growing category of ancillary devices -- such as the VR headsets, robots and IoT (Internet of Things) gizmos -- also attracted plenty of attention about the 120,000 attendees.

But perhaps the most significant output from MWC was the endless enthusiasm about the upcoming role of 5G (Fifth Generation) wireless networks -- although, as the BBC (British Broadcasting Corp.) reported, there was also considerable skepticism about how exactly that will work. Nonetheless, behind the 5G expectations was the growing acceptance that wireless broadband is a global reality that will compete with cable and other wired delivery systems.

Conveniently and coincidentally, Comcast CEO (Chief Executive Officer) Brian Roberts tangentially addressed the wireless issue during his remarks to the Morgan Stanley Technology, Media & Telecom conference in San Francisco on Monday. Although Roberts' focus was on voice services via its MVNO (Mobile Virtual Network Operator) system, it's not hard to speculate on how Comcast's wireless agenda will encompass video delivery beyond the current TV Everywhere availability.

And that brings us back to Barcelona, where FCC (Federal Communications Commission) chairman Ajit Pai assured the world that his Open Internet objectives would pave the way for greater access to content.

During a panel discussion after his speech, Pai repeated his remarks about the value of light touch regulation. He again cited the new unlimited data plans recently introduced by four major U.S. wireless carriers as an immediate "positive result" after he announced plans to eliminate net-neutrality restrictions.

Pai said he believes the market is already responding positively from the previous "climate of uncertainty," although he confessed that "these are business and political issues that are above my pay grade" -- a remark that generated a chuckle from the audience, according to people in the room.

Netflix Plan
Keynoter Reed Hastings, CEO of Netflix, a company nearing 100 million subscribers worldwide, carried on the unlimited data narrative, announcing, "A number of pioneering players will start providing unlimited data at lower speeds." He did not specify any details.

"You can enjoy it and not be worried about data caps," said Hastings, according to a Reuters report. He explained that Netflix has been optimizing video for internet delivery to deliver "amazing" pictures at speeds as slow as 300 kilobits per second.

"We are investing at many levels ... to ensure the experience on mobiles, desktops, and the Internet is just instant," Hastings said, although he avoided issues such as net neutrality.

Meanwhile MWC's major buzz centered on the role and timetable for 5G, considered by many to vital to the IoT evolution now in progress. Still, there were skeptics. The BBC quoted an unnamed mobile carrier executive who asked, "Who's going to pay for it?" and an arms merchant (i.e., equipment vendor) who called the 5G hype comparable to the "irrational exuberance" of nearly 20 years ago during the dot-com bubble and extensive investments in fiber networks.

Related > Liberty Global CEO: 5G 'At a Crossroads'

And back in San Francisco, the Games Developers continued to promise more visual and interactive breakthroughs, including tools for more immersive mobile games and virtual reality experiences.

Collectively, this week's digital developments -- and promises -- were a converging reminder about the looming competitive intensity for attention, bandwidth and money.
The smarter way to stay on top of the multichannel video marketplace. Sign up below.
Thank you for signing up to Multichannel News. You will receive a verification email shortly.
There was a problem. Please refresh the page and try again.