Will a Sky Buy Help Push the Limit on X1?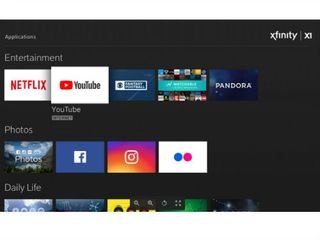 When Comcast tried (and ultimately failed) to acquire Time Warner Cable, one of the tech-facing implications at the time was that the deal would help Comcast pump much more scale into X1, its cloud-powered multiscreen video platform for TVs and mobile devices.
RELATED: Dead Comcast/TWC Deal Could Resurrect X1 Licensing Efforts
Before that deal crashed and burned, Comcast put its plans to syndicate X1 to other MVPDs on hold. But soon after that deal hit the fan, Comcast quickly ramped up its syndication efforts, and has since locked in deals with a handful of tier 1 cable operators, including Cox Communications in the U.S., which ended up following trials with a national deployment of a new version of Contour that uses X1, as well as three Canadian MSOs – Rogers Communications, Shaw Communications and Videotron.
While those syndication deals apparently aren't huge money makers for Comcast, they do help the company recoup some of the costs associated with developing, deploying and upgrading X1 and its capabilities.
RELATED: X1 Licensing Not a 'Big Financial Mover' for Comcast
So, now we fast-forward to today's news that Comcast has put in a rival bid for Sky that values the U.K. satellite TV and media company at $31 billion.
RELATED: Comcast Reaches for Sky
Though expanding the scope and scale of the X1 technology ecosystem likely isn't among top reasons for Comcast's interest in Sky, the deal could open up a door for X1 into Europe in a big way and spread the influence of its platform.
While there's still no telling if Comcast will be successful in its bid, getting X1 integrated into Sky, or adapted to its existing video products, would certainly take a bit of doing.
Sky, of course, is already well downstream with its own video products, including Sky Q, its relatively new whole-home multiscreen video platform that blends TV with OTT content, as well as Now TV, Sky's OTT-delivered, slimmed-down pay TV offering.
RELATED: Sky Meshes With Whole-Home Video
"From Comcast's perspective it represents a timely opportunity to build international scale with a like-minded and respected media company," Futuresource Consulting's Carl Hibbert noted in comments issued today in reaction to Comcast's proposal.
Hibbert also noted that Sky also represents a big portion of Europe's premium pay TV subscriber base, adding that its TV operations in the U.K./Ireland, Germany/Austria and Italy have a collective base of 19 million subscribers.
While the focus of my speculation is based on the potential spread of X1 as a video platform, BTIG analyst Richard Greenfield took the thought a step further in this blog post (registration required), wondering if this might mean that a virtual MVPD play from Comcast is inevitable.
But he also points out that Comcast, which has been locking up national digital distribution rights just in case, has repeatedly said that an out-of-footprint OTT TV service doesn't make financial sense.
RELATED: Roberts: 'OTT Economics Are Unproven to Us'
Rather than licensing X1, Greenfield believes Comcast could be better served with a nationally-available, direct-to-consumer virtual MVPD offering, reiterating a stance that it's "illogical to us" for Comcast to lose MVPD subs to Hulu, of which Comcast is a part owner.
He also brings up Comcast's own admission that it's now a "connectivity" company as broadband becomes the epicenter of its relationship with customers, and questions if perhaps Comcast's is starting to change its view about being a vMVPD.
"Regardless of Comcast's ultimate motivations around bidding for Sky, management's commentary during the analyst call earlier today may signal an important strategy shift around out-of-market video (vMVPD)," he wrote.
He also pointed out that Brian Roberts, Comcast's chairman and CEO, did mention Sky's OTT-delivered Now TV service as "an example of learnings and experiences and capabilities that they bring to us."
"Ultimately, if Comcast is willing to do battle with an over-the-top video product across European MVPD incumbents where Sky does not even exist today, we find it hard to believe they are not growing more interested in offering X1 video service in non-Comcast markets domestically," Greenfield wrote.
As a side note, there is a bit of a Comcast connection at Sky. Andrew Olson, a Sky exec since 2012, previously was COO at Comcast within its Converged Products Group, which was tied to the development of X1, and joined Comcast in 2006 when the MSO acquired OTT video publishing company, thePlatform.
And if Comcast needs some deeper insight into the video landscape in Europe, it need look no further than Dana Strong, the former Virgin Media/Liberty Global exec who, in January, was named president, consumer services, Comcast Cable.
The smarter way to stay on top of the multichannel video marketplace. Sign up below.