X1 Licensing Not a 'Big Financial Mover' for Comcast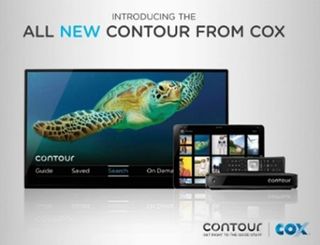 Comcast's strategy to license X1 to other operators won't necessarily move the financial needle at the company in a big way, but it will help Comcast expand its cloud-based platform outside its traditional footprint.
"I wouldn't point to licensing X1 as something people should be baking into their expectations as a big financial mover for us," Mike Cavanagh, Comcast's recently named EVP and CFO, said Monday at the UBS Global Media and Communications Conference. "But, nonetheless, the ubiquity of our platform outside our footprint, we think, is a good thing."
Comcast's X1 licensing efforts ramped up again after the MSO dropped its pursuit to merge with Time Warner Cable, a move that obviously would've broadened the reach and driven more scale into that platform.
Since then, Comcast's X1 licensing strategy has found some early success with Cox Communications, which has a national deal in place, and with Canada's Shaw Communications, which is testing Comcast's platform ahead of an expected commercial launch.
Cavanagh reiterated that Comcast ended Q3 with a 25% penetration with X1, noting that it recently ramped up deployment to 40,000 X1 boxes per day. He also did not disagree with UBS analyst's John Hodulik estimate that Comcast will have 30% of its video subs on X1 by the end of the year. Comcast ended Q3 with about 22.58 million video subs.
Cavanagh noted that X1 will play a big role in the MSO's goal to drive growth of video subs on an annualized basis.
"We have been showing progress quarter by quarter by quarter," he said. "This quarter (Q4)… I think will be a solid one on subscriber metrics leading us into next year."
Comcast is also trying to improve video metrics with slimmed down bundled, including Internet Plus and its newer offering, Stream TV, an IPTV offering targeted to broadband-only homes that features the major broadcast channels, HBO, a VOD library and access to a cloud DVR for $15 per month.
Comcast has launched Stream TV in Boston and Chicago, with an expansion to the rest of the MSO's footprint expected early next year.
With respect to Stream TV, it's "too early to have any real learnings," Cavanagh said, noting that the idea to experiment with new products and expose them to a different market segment, with the hope to "up-sell and migrate as time passes."
The smarter way to stay on top of the multichannel video marketplace. Sign up below.