Why AI Is the Smart Play for OTT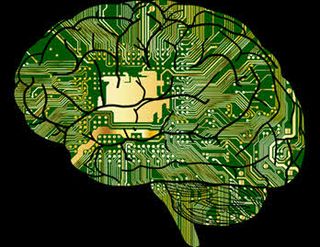 Over-the-top video is now on par with cable and satellite, if the general consensus coming out of this year's CES is to be believed.

Once its own separate bucket for video content, OTT has now become a hallmark of any successful video option. Netflix and Hulu may be the largest names in the game, with the first-to-market advantage. However, offerings from Apple, Facebook, YouTube, Amazon and countless others provide numerous options to catch up.

Beyond those services, there are also the standalone streaming options from publishers like Sports Illustrated, CBS, Billboard and more — services that can't branch outside of their ecosystem from a content perspective, but have ample opportunity to own their audiences in today's environment. While the early OTT trends were geared toward housing video content where it could potentially find the widest audience, that dynamic has now changed somewhat.

Targeted, personalized experiences are the preferred way consumers interact with brands. And one way to do that well with video is the methodology Netflix has long put into play. Its algorithms prioritize its original content, clearly. But based on your preferences and watch habits, there's also plenty more to explore around the service, brought to you by artificial intelligence (AI).

Pathways to Monetization
Netflix isn't monetized from an ad perspective, however. And that's something many publishers need in order to survive this current video- focused landscape.

One potential avenue is audience ownership, and as a result, an augmented user experience with AI.

Related: Three Predictions for AI in 2018

What's been missing from the OTT streaming equation for plenty of publishers, though, is how to take ownership of audiences and make business decisions from that data.

Shopping content to third parties can allow for a larger base audience, but it also dilutes the value you can glean from those viewers. The content isn't targeted, and there are no adjustments to be made in real time. Users get what they get, and can be directed away from your content by the third party's own video server as well.

Related: AI, Machine Learning to Change the Customer Experience, Comcast's Watson Says

With owned-and-operated video hosted directly on publisher sites, audiences opt into viewing only your content. That in and of itself makes for a more tailored scope (especially for niche sites). And it also allows for AI to provide customized recommendations for what's next on each individual user's personal playlist. It also enables you to collect valuable first party data that can be further utilized for programming strategy.

Then, there are subscription-based video services, which also lend themselves to high quality audience intelligence.

Related: Standing Out in the Crowded SVOD Sector

Netflix and Amazon have put pressure on the consumer's willingness to pay. With more players in the field competing for share of wallet, content, programming and marketing strategies require a higher level of precision. You need to maximize engagement from trial in order to convert.

Making Marketing Personal
AI-based personalized recommendations and data-driven decision making don't just inform content acquisition strategies, but also marketing tactics for targeting new, returning and loyal viewers to maximize subscriber yield. Your service cannot just show Moneyball, it must also be playing it.

Effectively utilizing this sort of data is where OTT can thrive, optimizing every aspect of the video ecosystem down to when or why eyeballs tune out of certain programming. The more granular the information available, the more content can be adjusted accordingly to make video more relevant to viewing preferences.

This is where OTT can thrive. With streaming video seen as just as valid an option as cable and satellite pay TV services, one would imagine rises in advertising and subscription rates could come next. With a greater ability for AI to tailor content and brand experiences to individual audiences and, as a byproduct, provide prescriptive insight. There's incredible upside for OTT that traditional video content can't necessarily match.

Rohan Castelino is vice president, marketing, for Iris.TV. Image downloaded from Flckr and used under Creative Commons CC0 1.0 Universal Public Domain Dedication.
The smarter way to stay on top of the multichannel video marketplace. Sign up below.