Three Predictions for AI in 2018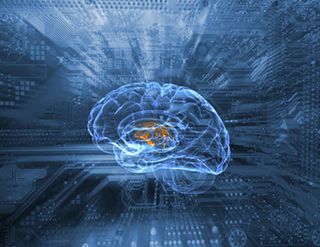 We're at an exciting time in society where revolutionary technology like artificial intelligence is beginning to find its way into nearly every industry. There is both a buzz about the positive benefits as well as voices of concern, but the truth is, the future of AI is a long road that we'll all continue to walk.

As we begin to wrap up 2017, what does the near future look like for consumers and companies in the world of media and advertising? Here are three predictions:

1) The previous education period will now lead to action: The past few years have been an opportunity for businesses and consumers to begin learning more about artificial intelligence, but we're shifting to a time of investment.

A recent report by market research firm Vanson Bourne and data analytics provider Teradata found that 80% of surveyed organizations (280 large enterprises) are now investing in AI.

This investment means that in 2018, more companies have the power to unlock previously unattainable business intelligence. Unfortunately, businesses that neglected to spend time educating themselves on the benefits are going to begin seeing the rise of a digital divide.

The same research study notes some of the reasons why companies have not yet invested: lack of IT infrastructure (40%); lack of access to talent (34%); lack of budget for implementation (30%); complications around policies, regulations, and rights (28%); and impact on customer expectations (23%).

2) On-demand media as we know it will turn into organic, real-time libraries created by AI: With consumers opting out of advertising by flocking to companies like Netflix and Hulu, AI advertising is poised to thrive in a market where customization and user preferences are paramount. Exastax says that one of the most beneficial outcomes of AI for customer service is personalization. Essentially, this means that AI algorithms will be able to track, analyze and visualize customer data (behavioral, demographic, location, etc.) in order for organizations to determine the customer identity and, in addition, to recommend the best service.

We predict that behavioral targeting will be critical as ad blocking becomes the norm. In addition, in-content advertising will become more prominent as AI can help with "pull" content. This is because all media, in all formats, will be very quickly indexed down to the second and frame, equating to truly packaged, on-demand content. As media is boiled down to topic level and word-level, or "atomized," consumers will build specific and personalized media based on topic preference. In that context, AI will help index and create content like a playlist.

A unique scenario will be how AI can produce shows and programs for consumers via dynamic compilation development. This will be ubiquitous and crossplatform. Think of it as a collaboration between YouTube, Spotify, AM/FM radio and more.

3) If the product is changing, the workplace will, too: We're already seeing AI become more prominently used in the media industry. For example, iHeartMedia, the leading audio company with the largest reach of any radio or television outlet in America, uses AI to seamlessly and automatically process, transform and review audio data in near-real time.

While some people are hopeful for the future, there have been others who voice concern at the prospect of losing their job. Thankfully, this is a misconception. Mass unemployment is obviously a sensitive topic, not to mention a future that no one wants, but the fear isn't backed by the data. AI will soon be a key component of many positions throughout a company, regardless of industry, but to cite an example, Gartner predicts that by 2021, 40% of IT staff will be "versatilists" holding multiple roles, most of which will be business- rather than technology-related.

This point emphasizes that an important position like IT — one that enterprises rely on to ensure their company and product runs smoothly — won't be eliminated, but augmented with AI.

Like any emerging technology, AI is facing tough criticism and there is a wealth of misinformation. Thankfully, we can cut through the noise in order to see the purpose-driven benefits for society with leading data and insight from top-tier plays in the industry.

Drew Hilles (opens in new tab) is senior vice president of Veritone, a New York-based artificial intelligence software firm. Image by CHRISTIAN LAGEREK/SCIENCE PHOTO LIBRARY/Getty Images.
Thank you for signing up to Multichannel News. You will receive a verification email shortly.
There was a problem. Please refresh the page and try again.