While Visions of Wearables Danced in Their Heads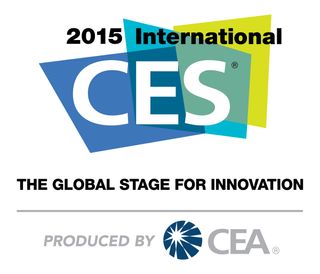 For those of us headed to the annual International CES, which happens a scant four days after the New Year, the holiday season necessarily includes shaking the network to get a better look at what's planned.
Here's what we found under the tree.
Ultra HD/4K is the new 3D, which had been the new HD before the marketplace thud that hastened it out the door. The refrain this year, albeit not necessarily from the CE side: There's more to better pictures and sound than "just" the television set.
This year, watch for UHD lingo studded with impressively nerdy terms like "high dynamic range" (see Jeff Baumgartner's piece on page 15 for lots more on that), "color gamut" and "bit depth."
All of those terms explain additional ways in which innovation is happening throughout the rest of the video ecosystem — think cameras, production gear and the technologies of storytelling. If you go, you'll see it in the way colors look. Blacks look downright velvety, reds look royal, greens mossy. The picture overall is brighter. Much brighter.
(Talk to any hardcore video engineer — HDR and what's happening with color and brightness is as "wow" as when standard definition video went high def.)
Wearables, coupled with a new-ish term — "cognitive computing" — described as "mobile devices that anticipate your actions based on who you are, who you're with, and make decisions for you." (Great.)
While it's rare that the dazzle and pop of CES fare is directly relevant to this industry, wearables and cognitive computing do open a plausible stream of thought: What decisions could be made for us, that improve our media-centric life?
Note that it's likely we'll see more "smart clothing" this year. Already we've seen a blazer, designed for tourists in New York and Paris, and equipped with LED lights on the sleeves, and buzzers in the shoulder pads. The thinking: Stop looking at the blue dot on the screen! Your right arm will blink and buzz when you need to turn right.
Again. CES is CES.
Smart homes, smart cars, driverless cars, smart things — sensors will sustain in show floor glitz. Entire pavilions will be cordoned off to showcase the Internet of Things, always a source of weird and interesting gadgetry, but rarely directly relevant to whatever it is we're calling the cable industry these days.
Regardless, there's nothing quite like the International CES. This will be my 15th consecutive year as (trés dorky) guide for the Cable & Telecommuncations Association for Marketing's tours, and while I generally dread it beforehand, I'm always glad about how it went at the end.
We'll keep the highlights coming.
Stumped by gibberish? Visit Leslie Ellis attranslation-please.comormultichannel.com/blog.
The smarter way to stay on top of the multichannel video marketplace. Sign up below.
Thank you for signing up to Multichannel News. You will receive a verification email shortly.
There was a problem. Please refresh the page and try again.