While I Was Sleeping, Momentous Developments for Cable's Future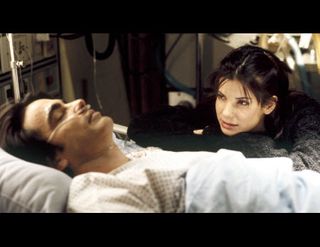 Sometimes the onslaught of daily deals and lush forecasts obscures their real importance: They are collective indicators of the industry's direction, overshadowing the big picture (a version of the forest/trees conundrum). While last month included a stunning array of "big deals" in telecommunications and media, their significance looms even larger when, as I've just done, you absorb the whole month's news in a single dose.
For reasons I'll explain below, I was off the grid for most of May, and have just been catching up. Wow, a lot happened in a few weeks, but more importantly, the aggregation of deals and analyses confirms the increasing velocity of the cable/telecom industry overhaul.
Obviously, the biggest deals, especially Charter-Time Warner Cable-Bright House Networks plus Altice-Suddenlink, underscore the consolidation of the industry, especially with Altice's appetite for more acquisitions on this side of the Atlantic. The "internationalization" of domestic cable also pokes through, notably with the role that Liberty Media/Liberty Global can play in bringing content deals across the ocean; Altice may do the same.
I encountered plenty of reports about shifting power - away from programmers and toward pay TV system operators, well covered by Mike Farrell in his "Game Changer" report about the Charter deal. I also skimmed through many interpretations about the impact on equipment makers as the MSO customer base narrows. Deals take time, and this sudden tsunami is affecting all segments of the industry.
Meanwhile, the research factories cranked out plenty of forecast fodder -- all showing the accelerating uptake of over-the-top video viewing. I enjoyed the IHS Infonetics prediction that pay TV operators will aggressively deploy OTT services during the next five years, spurred by DISH's Sling TV venture. The study also concluded that pay TV operators (including cable companies) will offer "skinny bundles" to stave off cord-cutting. Who knows exactly how it will play out, but amidst other predictions, the reports reaffirmed the importance of the OTT juggernaut.
And I saw reports from the digital "NewFronts" and TV Upfronts about the growth of "branded entertainment." I've been following BuzzFeed's aggressive multimedia agenda and was impressed to see it was listed along with Fullscreen and Stylehaul as leading proponents that will make branded entertainment a core offering to their advertisers.
If it works, such sponsored programming can substantially revamp the way that advertisers allot their media budgets -- another major distraction from "business as usual."
Of course, there was plenty of coverage of "the cloud" as a key to the next wave of delivery, including Charter's vision (thanks to its recently acquired stake in ActiveVideo and its CloudTV service) for a world with limited set-top boxes, replaced by virtualized STBs via the cloud. Maybe we shouldn't embrace everything we read about the cloud -- but one month's heavy dose of cloud stories from several industries convinced me that it's happening now. And much more widely and more quickly than I had considered.
In addition to the daily deluge of forecasts about the growing digital penetration, there was the usual slew of deal-making amongst digital opportunists. Again, the takeaway was the unrelenting flow of activity. There were several stand-out developments -- possible game changers -- such as Facebook's launch of its "Instant Articles" feature, which lets publishers post videos and stories directly onto the Facebook NewsFeed. Among the blue-chip participants are NBC, BBC and the New York Times.
Google's new plan to create Android TV "channels" opens the door to hybrid TV that blends traditional TV and online content. It paves the way for viewers of smart TVs to flip easily between any program source available to them. That's another reminder that non-cable entities will be making more deals with content suppliers that once may have been potential cable content program sources. The process appears to be underway.
Nielsen's purchase of Innerscope Research, a neuromarketing research company, was a reminder of the necessary new tools being brought into play to assess what viewers like about what they are watching. The deal, along with previous Nielsen investments in similar tools plus other neural research ventures I've encountered in the past few years, reminded me of how important it is for programmers and advertisers to know what viewers are thinking and feeling. It may not be NSA-level invasiveness, but the personal research is becoming a very big priority.
On the dark side, the latest American Customer Satisfaction Index report, which puts cable (especially Comcast and Time Warner Cable) at the bottom of 43 industries wasn't fun reading. It was a humbling reminder of the competitive challenge ahead from wireless and other carriers when and if they have the capacity.
Maybe it was just my overwhelming, sudden immersion into so many aspects of the business that instilled a sense of a "pivotal moment." The merry month of May 2015 could someday be identified as a changing point for the industry, or maybe it was merely an accelerator for all the daily developments that we see unfolding but can rarely put into context.
As for my personal reason for uncharacteristic obliviousness during May: I was in hospitals for nearly three weeks. No, not a heart attack or bone-crushing traffic accident. It was "just" a triple whammy of unknown origin: staph infection, pneumonia and blood/gastric problems. After great treatments at Northwestern University medical center in Chicago and later at a Johns Hopkins-affiliated hospital in Washington, D.C. near my home, I've recovered well and am nearly back to what passes for "normal" in my life. Appropriately, I was felled in Chicago on the eve of INTX cable convention. The title above was inspired by the movie While You Were Sleeping, a 1995 rom-com that appropriately unfolds in a Chicago hospital (although there was nothing funny or romantic about my hospitalization).
Although I had my tablet, smartphone and TV Everywhere account information with me, I cannot say much about the mind-distraction factors while trapped in uncomfortable beds for weeks. (Blame most of it on inadequate hospital WiFi technology.) I could say a lot about the boredom of TV programming and the proliferation of automotive commercials, but I'll do that elsewhere. The experience did allow me to binge a bit, such as during AMC's Mad Men marathon prior to the series finale (less enjoyable without my DVR). And there's plenty of admiration for electronic medical records and other health technology, on which I will wax elsewhere.
My thanks to the hundreds of kind remarks and encouraging messages that came in when I posted a health status report on Facebook. Although I treasure all of the comments, and I smiled as I read each message, one posting in particular stood out.
FCC chairman Tom Wheeler (whom I've known and worked with periodically since the 1970s, just two Ohio boys who came to Washington and got into '70s cable) sent me an "OMG" comment.
Noting that I had to skip the INTX/NCTA convention, Wheeler said, "Those cable shows can be tough." I don't know if he was referring to what he had to handle when he was NCTA president or to the current reception he receives when he speaks to the NCTA audience (probably the latter).
But I appreciated his point and replied, "You got THAT right about cable shows."
Now I can't wait until the next one -- and to all the industry overhauls between now and then. Based on the past month, fasten your seat belts. It's going to be an intense period of industry change.
Contributor Gary Arlen is known for his insights into the convergence of media, telecom, content and technology. Gary was founder/editor/publisher of Interactivity Report, TeleServices Report and other influential newsletters; he was the longtime "curmudgeon" columnist for Multichannel News as well as a regular contributor to AdMap, Washington Technology and Telecommunications Reports. He writes regularly about trends and media/marketing for the Consumer Technology Association's i3 magazine plus several blogs. Gary has taught media-focused courses on the adjunct faculties at George Mason University and American University and has guest-lectured at MIT, Harvard, UCLA, University of Southern California and Northwestern University and at countless media, marketing and technology industry events. As President of Arlen Communications LLC, he has provided analyses about the development of applications and services for entertainment, marketing and e-commerce.
The smarter way to stay on top of the multichannel video marketplace. Sign up below.
Thank you for signing up to Multichannel News. You will receive a verification email shortly.
There was a problem. Please refresh the page and try again.