'What/If' Time: SiliValley's Front Door to Cable Content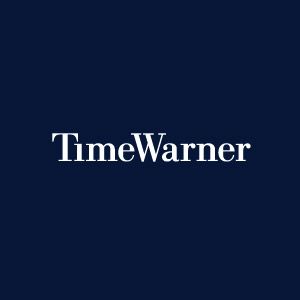 Google, Apple and Amazon are being mentioned as possible suitors for Time Warner Inc., which opens the door for idle speculation about what the tech giants - each with an appetite for entertainment content - would do with TW's collection of movie, TV, video, music assets. More significantly to cable operators, how would any of those companies leverage Time Warner's networks (including HBO, TBS, TNT, CNN and Cartoon Network) and studios in their own efforts to expand over-the-top content packages.
Obviously, it's too early to focus on specific plans, especially since the Silicon Valley firms (let's put Seattle-based Amazon into that geo-turf for this discussion) haven't yet indicated any plans to bid on Time Warner. They all have the cash to meet the expected $90+ billion price tag, as established by the Rupert Murdoch/21st Century Fox bid and follow-up prognostications.
Monday's report from Moody's Investor Services fueled expectations about Google and Apple's interest in Time Warner.
"If a tech company were the purchaser, digital innovators could gain access to content and drive more rapid change in the digital and mobile worlds," said Moody's Senior Vice President, Neil Begley.
Tuesday's Los Angeles Times' speculation about potential takeover instigators noted that Google could use Time Warner content for its Google Fiber distribution network and for the Google Play platform. More significantly, this may be a once-in-a-lifetime opportunity for Google to buy a major studio and content aggregator. The report also noted that Amazon has established Amazon Studios to create original content and it has content deals with CBS, Viacom and other producers.
Apple's entry into a bidding war is more problematic, given that company's focus on hardware devices. But its iTunes store (and whatever comes afterwards) would benefit from Time Warner's "potpourri of content," according to entertainment lawyer Richard Roth of the Roth Law Firm, appearing on Fox Business. He called the tech giants "a fantastic fit" although he acknowledged that owning studios and networks would be "a new business for them."
Amidst such unsubstantiated conjecture, it is still worth pondering the effect of new blood coming into the familiar media territory. Any such deal to acquire Time Warner would be better for new-media platforms than it would be for cable.
All of the SiliValley companies have long-established media units and relationships with Hollywood, which would vitalize their acquisition of Time Warner.
Ownership of the Time Warner production machine (music and movie studios, contracts with independent creators) would accelerate the original content visions of Google's YouTube and Amazon Studios. In turn, they could offer more à la carte programs, which seem to appeal to the cord-cutting or cord-never audiences. HBO Go, already primed to break free of its cable distribution restrictions, would likely be among the first OTT offerings.
Control-freaks at Apple would probably establish new processes to manage rights for all new content via every distribution channel. And of course, all of the potential SiliValley players would focus on monetization tactics for each bit and piece of content. Just imagine individual stories from CNN as pay-to-view segments rather than free links via news.google.com. Or more profitably, look at themed series from the vaults of Cartoon Network or TBS programs.
Online, those series could rival the binge viewing of Netflix subscribers. Indeed, any of the tech-owned systems would challenge Netflix - especially if the content came directly from Time Warner's extensive inventory of movies and TV series.
On Sunday's "Reliable Sources" CNN show, media analyst Henry Blodget (editor-in-chief and cofounder of "Business Insider") called a Time Warner deal with Google, Apple or Verizon (another name bruited about) as "unlikely." But Blodget said that Time Warner is probably "waiting ... [and] hoping" for a two or three other bidders beyond the Rupert Murdoch/Fox offer.
Most analysts agree that such a forestalling tactic is the rationale behind the Time Warner board action this week to amend company bylaws, preventing a special shareholder meeting that could accept a hostile bid.
And of course, there's the fateful reminiscence of Time Warner's previous big merger with a tech company: the America Online (AOL) catastrophe of nearly 15 years ago. It would be an ironic victory if a tech company actually fulfilled that dream now.
And if a new deal works, it would offer proof that "timing is everything."
The smarter way to stay on top of the multichannel video marketplace. Sign up below.
Contributor Gary Arlen is known for his insights into the convergence of media, telecom, content and technology. Gary was founder/editor/publisher of Interactivity Report, TeleServices Report and other influential newsletters; he was the longtime "curmudgeon" columnist for Multichannel News as well as a regular contributor to AdMap, Washington Technology and Telecommunications Reports. He writes regularly about trends and media/marketing for the Consumer Technology Association's i3 magazine plus several blogs. Gary has taught media-focused courses on the adjunct faculties at George Mason University and American University and has guest-lectured at MIT, Harvard, UCLA, University of Southern California and Northwestern University and at countless media, marketing and technology industry events. As President of Arlen Communications LLC, he has provided analyses about the development of applications and services for entertainment, marketing and e-commerce.