Video Engineers Offer 4K TV Holiday Advice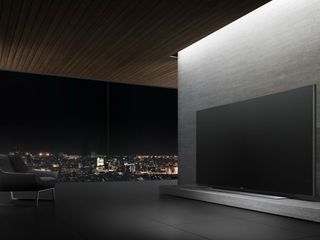 It's the week that ends with Black Friday Crazy, which means it's time to start thinking about holiday gifts. To assist you in your list, we asked our tech-side sages for advice.
Specifically, we asked the video engineering brain trust this simple question: "What are you telling your family and friends, when they ask you if they should buy an Ultra HD/4K TV?"
The overwhelming majority (14 of 24 responses) replied with variations on "wait."
Here's a sampling:
"Wait. Set prices are still too high, programming still too limited. But hey - if you've got money to burn, knock yourself out."
"Buy one only if you're a gamer. Otherwise wait a year."
"Watch the color space specs to determine when to jump. I want one now but I'm making myself wait."
"Wait for price drop. Wait for 10-bit panels and High Dynamic Range," wrote one broadcast-side engineer, who, like many content-side technologists, likes to point out that 4K television isn't just about resolution.
The No. 2 most repeated response: Not enough content created in 4K exists to feed the sets. (Note that almost all 4K/UHD sets contain within them ways to add bits to the picture, known in the lingo as "up-rezzing," which exercises the resolution of the picture. Note also that content-side people sniff at this. "It'd be like you painting a masterpiece," one snarked, "then handing it to the guy to hang it on a wall, who proceeds to add more paint to it.")
"Just say no. No content," wrote one engineering pal.
"If you like watching YouTube videos in 4K, then go ahead. Otherwise there's pretty much no video content -- a few things on Netflix soon, but definitely not ready yet."
Other notable observations: "Don't bother. Go get one of the last remaining plasmas while you still can and enjoy a good picture."
And, as sustained proof that engineers are pretty funny people, this dandy: "If you really want to confuse them, tell them to wait for 8k."
My personal favorite, from pal Stewart Schley: "I mostly like to gently suggest not watching television at all, even in standard definition. But that's just me…"
Happy Thanksgiving, and may your television acquisition quests be suitably informed.
The smarter way to stay on top of the multichannel video marketplace. Sign up below.