Vice Readies Expansion in U.S., Europe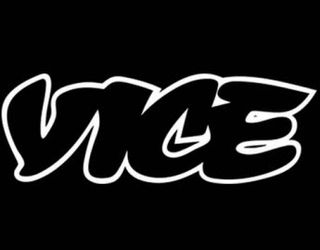 Even before it launches its HBO nightly newscast and a documentary service on the former A&E H2 channel, Vice is laying out plans for expanding its TV and online video presence globally, and anticipates a public offering or sale in the coming year, founder/CEO Shane Smith said.
During a CNBC interview in London, Smith disclosed that Vice plans to launch at least a dozen TV networks throughout Europe during the coming year, continuing to concentrate on edgy programs for millennial audiences. He acknowledged that he move into TV is essential since 75% of the company's ad revenue comes from TV. Smith said he expects to use that money for expanded ventures into mobile and over-the-top delivery.
"You can actually take money from TV and put it into mobile, which is quite frankly more difficult to monetize," Smith said.
He offered no specific details about the upcoming U.S. launches, but said he expects revenue will near $1 billion this year and will double during the next few years.
Vice is in acquisition talks "with everybody," at a $5 billion valuation, but that is "kind of at the top end where media could buy us today," Smith said. Hence he also is pondering a public offering.
"Around the end of this year, we're going to have to make a decision about whether we start to make the book to go public, or do a sort of larger, major strategic deal," Smith told CNBC.
During the London trip last week, Smith also revealed that Vice has produced 32 TV series since early 2014 "for our network in America" and added that the content has been offered for pan-European regional and national deals.
"We are trying to navigate the morass of how you do telco deals simultaneous with terrestrial TV deals and keep growing our online platforms," Smith said, according to published reports. He has said he expects to announce distribution partners within the next couple months and begin TV rollout during the first quarter of 2016.
Separately, Vice has hired former Bloomberg chief content officer Josh Tyrangiel to run the company's new daily newscast for HBO; the launch date for the new five-nights-per week show has not been set. Tyrangiel had been at Bloomberg for six years.
Smith described Vice's HBO show as a venture that will "take news programming in a totally new direction. ... [It] needs the leadership of an expert who's hungry to do things differently."
Meanwhile, Netflix, which has accelerated its original content production, said it will add the edgy kind of documentaries that have been Vice's forte. During Netflix's recent earnings call, content chief Ted Sarandos said the streaming service could compete with Vice documentaries and with news-based shows such as HBO's Last Week Tonight With John Oliver.
"We're definitely being more adventurous in terms of the genres we're going into," Sarandos said during a presentation, during which Netflix CEO Reed Hastings asked, "What's the likelihood that we compete directly with Vice in the next two years?"
Sarandos simply said, "Probably high."
Contributor Gary Arlen is known for his insights into the convergence of media, telecom, content and technology. Gary was founder/editor/publisher of Interactivity Report, TeleServices Report and other influential newsletters; he was the longtime "curmudgeon" columnist for Multichannel News as well as a regular contributor to AdMap, Washington Technology and Telecommunications Reports. He writes regularly about trends and media/marketing for the Consumer Technology Association's i3 magazine plus several blogs. Gary has taught media-focused courses on the adjunct faculties at George Mason University and American University and has guest-lectured at MIT, Harvard, UCLA, University of Southern California and Northwestern University and at countless media, marketing and technology industry events. As President of Arlen Communications LLC, he has provided analyses about the development of applications and services for entertainment, marketing and e-commerce.
The smarter way to stay on top of the multichannel video marketplace. Sign up below.
Thank you for signing up to Multichannel News. You will receive a verification email shortly.
There was a problem. Please refresh the page and try again.