TiVo's Future Retail Road Could Take Different Path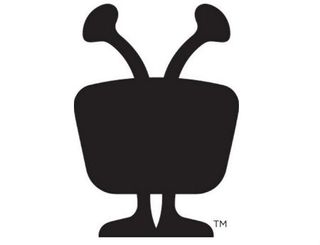 TiVo's days as a maker of hardware products for retail sale and for distribution through MVPD partners could be nearing the end.
"Being in the hardware business isn't something that necessarily excites us," Peter Halt, CFO of Rovi, which is acquiring TiVo for $1.1 billion (and adopting the TiVo brand), said Thursday at the Cowen and Company Annual Technology, Media and Telecom Conference, according to this transcript of the discussion (via ZatzNotFunny).
"There are several box providers out there who have direct-to-retail," Halt said. "We'll be looking at the possibilities of working with them, having them control the box. And while that would be a partnership and we wouldn't get all the sales as a result, we think that's probably a better way to approach the consumer space."
That Rovi has little interest in being in the hardware business is not anything new. It quickly gave the Fan TV box the heave-ho soon after acquiring Fanhattan for $12 million and instead pursued a plan to integrate Fan TV navigation and discovery software into its other products.
Halt expanded on that decision, noting that Rovi figured it would have to remain "box-agnostic" so it could sell the software to other device makers.
Halt was also clear that Rovi would not be looking to exit the consumer space.
That echoes what was said soon after Rovi and TiVo announced the deal.
"We view this [retail] as a very important channel to be able to maintain focus on," John Burke, EVP and COO of Rovi, said at the time. Burke also stressed that TiVo's experience in the direct-to-consumer side has also helped the company build better products for its MVPD partners.
And TiVo has already begun to distance itself from the business of making hardware as it pushed ahead with a restructuring that placed a bigger focus on MVPD partnerships and more efficient spending on the retail end. It has also talked about putting resources into products "that go beyond the traditional DVR." But that was also said before the Rovi deal was announced.
Plus, TiVo's already been more than eager to port its platform to third-party hardware. Severalset-top makers, including Arris/Pace, Evolution Digital, Technicolor and Kaon, have signed on to use TiVo's Hardware Porting Kit. It's also working with box partners on "operator-optimized" products that support 4K and High Dynamic Range.
And TiVo's reduced reliance on a hardware business has shown up in the numbers. In Q1, TiVo posted total revenues of $107.3 million, down from $114.7 in the year ago quarter, as hardware revenues fell to $7.5 million from $22.3 million.
The smarter way to stay on top of the multichannel video marketplace. Sign up below.